******
Remember that day
I was oil painting with my 2 girls?


As promised, here is what we all created . . .
Chloe's first original oil painting
is of her beloved dog, Rembrandt.


She did it entirely by herself


and I think it is remarkable.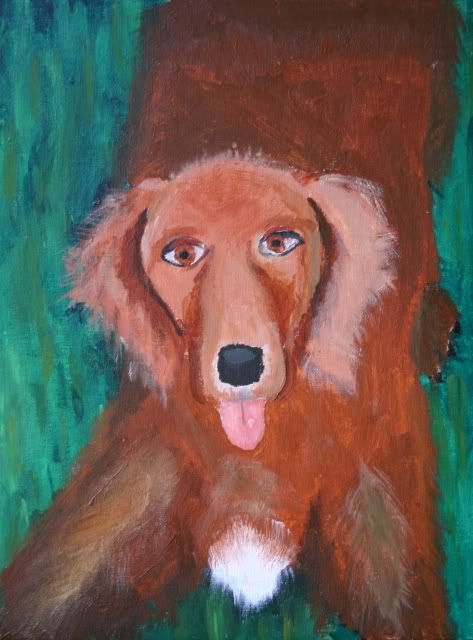 For her first effort,


Chrissy took on every artist's challenge:
portraits


Her impressionistic paintings of her husband, Zach, and herself
turned out amazing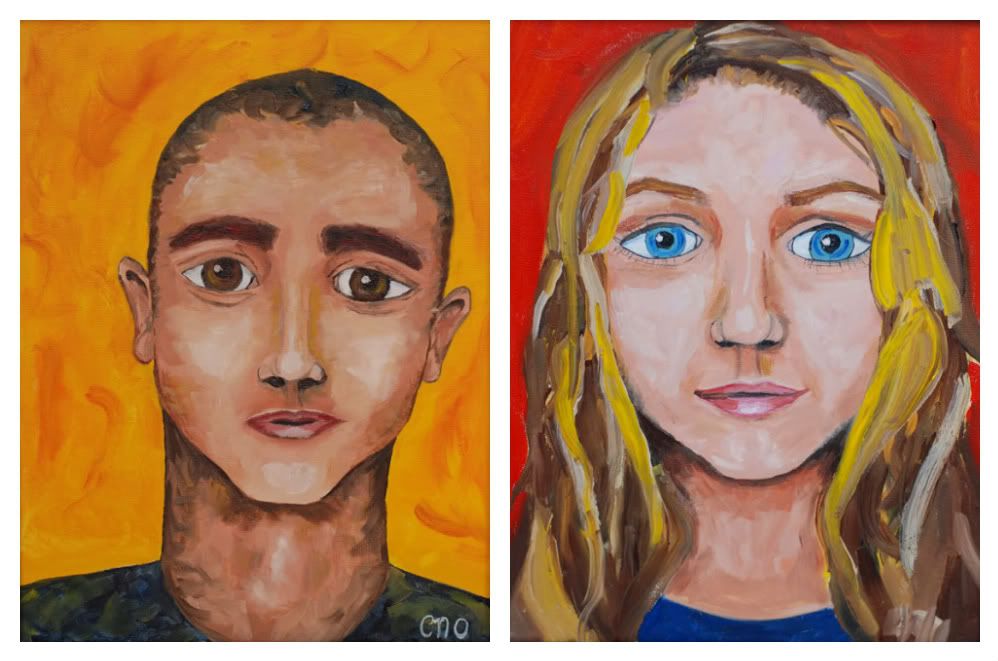 As for me,


For a long time, Chrissy has been asking me for a painting.
With her birthday coming up in March,
I decided it was the perfect time to paint something for that bare wall in her kitchen.
I painted three 12" x 12" still lifes of fruit
in vibrant complementary color schemes
with a palette knife.


I haven't worked with a palette knife since college
These paintings are very different from my usual style


and were lots of fun to do.
Since I have already given her the paintings,
it's OK to show you.

Happy Birthday, Miss Chrissy!


******