today is Michael's birthday
My first child, and only son,
Michael is very special to me.



. . . . .

mothers have unique connections to their sons.
first birthday / kindergarden
I was very lucky to be blessed with a first child like Michael;
I think it actually made parenting easier.
Brittany and Chrissy just watched obedient, good natured Michael,
and followed suit.

Anyway, that's how I remember it.
Mike is smart and funny,
and has great friends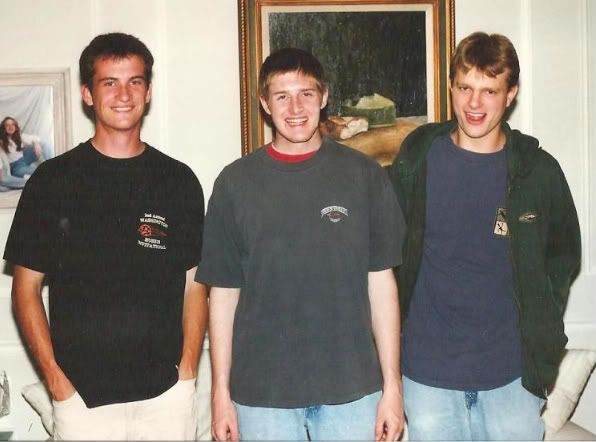 Michael, Heber, Joshua (these guys hung around our house a lot, I love 'em
)
Mike shares a love of fishing with cousin, Spencer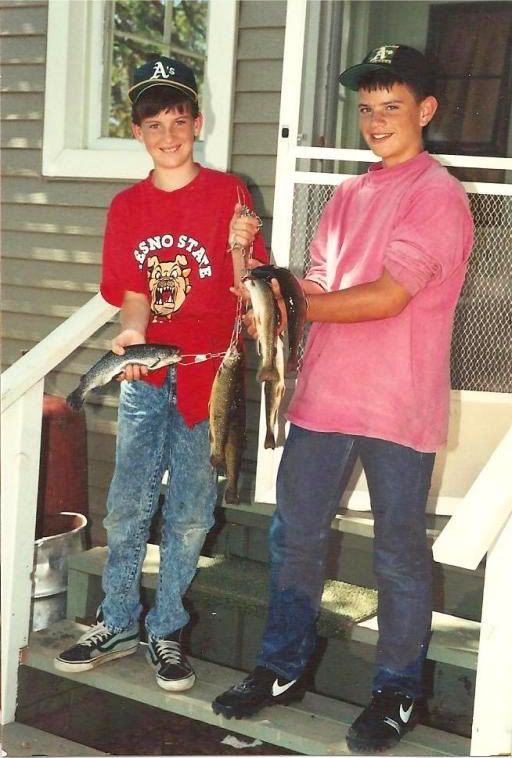 a good athlete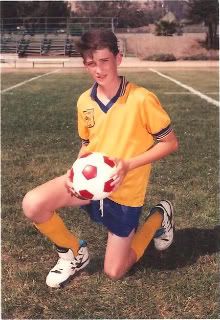 avid Oakland A's fan
musician / singer / songwriter
Eagle Scout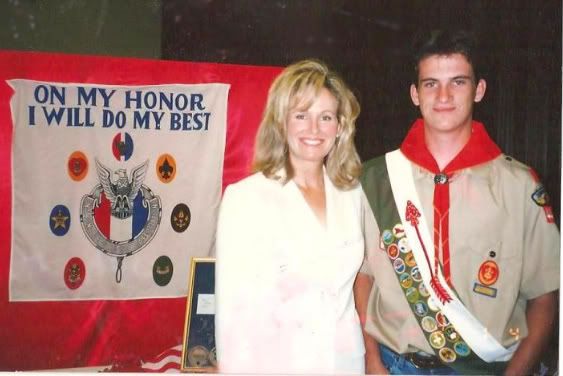 Missionary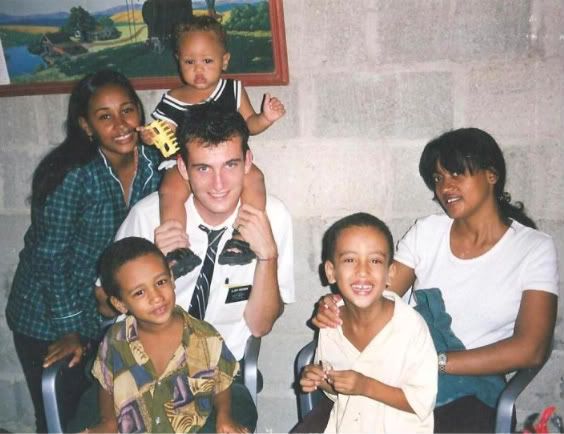 Dominican Republic 1998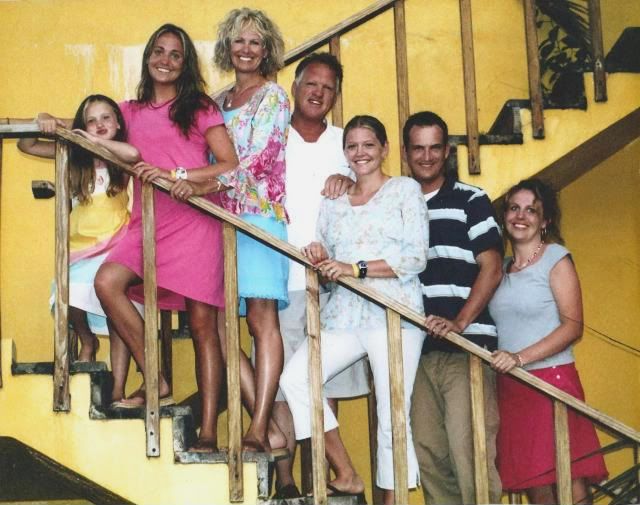 A few years later, our family was lucky enough to visit the Dominican Republic
BYU graduation day, with his sweet wife, Marci
Michael is a wonderful husband and father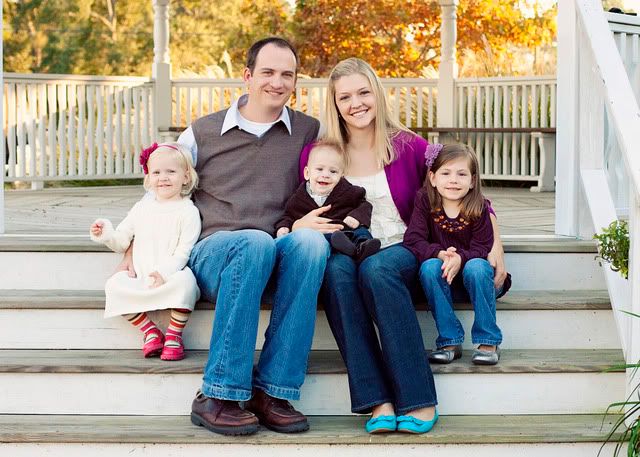 One of Mike's
outstanding traits is his competitiveness.

This side of his nature was never more apparent than when he ran track;

watching him race brought some of the most thrilling moments in my life.
This track meet

, in particular, was my favorite

:
It was June 30, 1996, his 18th birthday. When he was randomly assigned the number 18 to wear on his jersey, I knew it was a good omen. We had driven 5 hours to watch Mike run in an important track meet in Reno, Nevada. At the stadium entrance, a permanent sign proudly held the names, times and events of all the stadium record holders, daring the anxious athletes to
be good enough, fast enough, to garner a spot on the board and earn a place in history.
Mike's event, the 400 meter hurdles, is a grueling race (full speed around the track, while jumping hurdles). Considered a college/Olympic event, Mike, a recent high school graduate, had little experience with it. Mike's goal that day was to beat his personal best, which, if accomplished, could break the stadium record.
The gun went off; as always, my heart pounded out of my chest. I slipped into a zone where I heard none of the screaming bystanders and saw nothing but Michael's position in the race. Though the hurdles were staggered on the curves, I had taught myself to see all the lanes and Mike's relative position, at the same time. He cleared the first hurdle perfectly. At that point, his arduous training became crucial to maintaining his stride, timing, and stamina. Throughout the race, he maintained good position
. . . . . and then, turning for the home stretch,

I saw that he and another runner were tied for first place.

It was like watching slow motion and real time, both at once;

two determined athletes, in unison, straining toward the finish line.

I couldn't get my breath. Tears welled up in my eyes.

Go Mike Go!!!!!!
it was a photo finish !
both runners had a record breaking time,

but only one of them could
earn a spot on the stadium record board
.
We waited an eternity (20-30 minutes) for the results.
Finally, the answer came

:
HE WON !!!
Thank you, Michael, for one of the most exciting days of my life!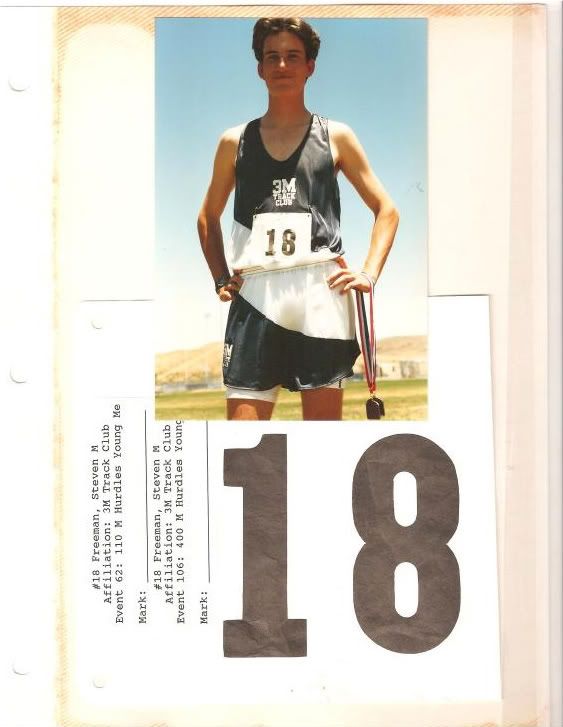 a page from his track scrapbook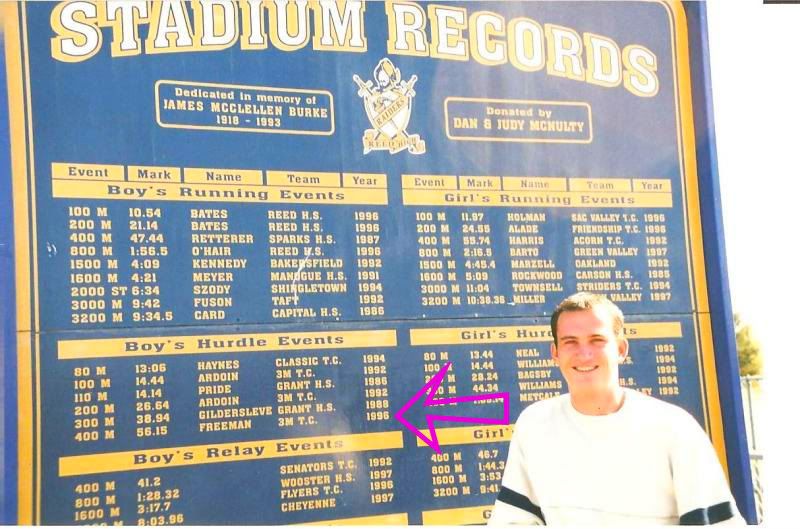 Happy Birthday Michael
I love you!