Ready for the reveal?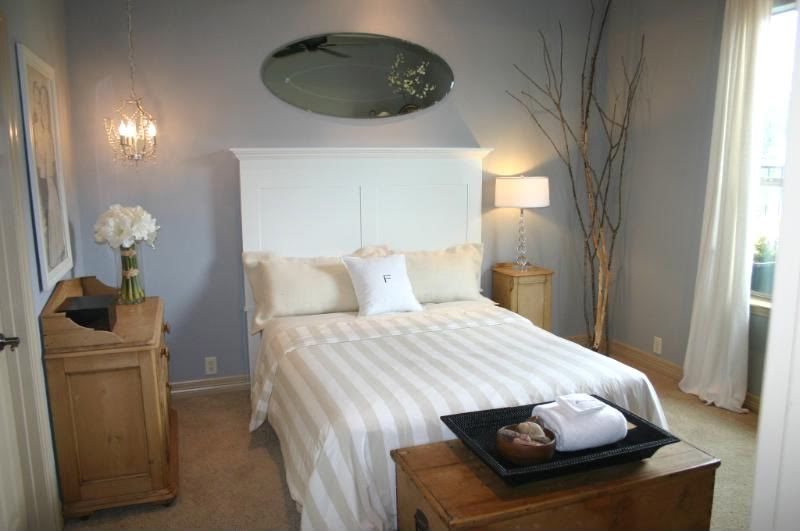 I love this room, it is sunny, peaceful and airy.
I adore the pine furniture against the gray walls,

so serene.
We purchased the antique pine pieces at auction, over 20 years ago
and though the
pine craze
is past,
it seems to have found a place among traditional classics.
This is my bed, I LOVE it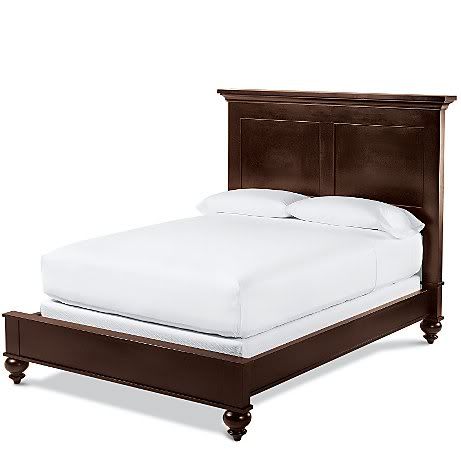 I asked Steve if there was any way in the world
he could build me a white version of it.
(yes, he is amazing)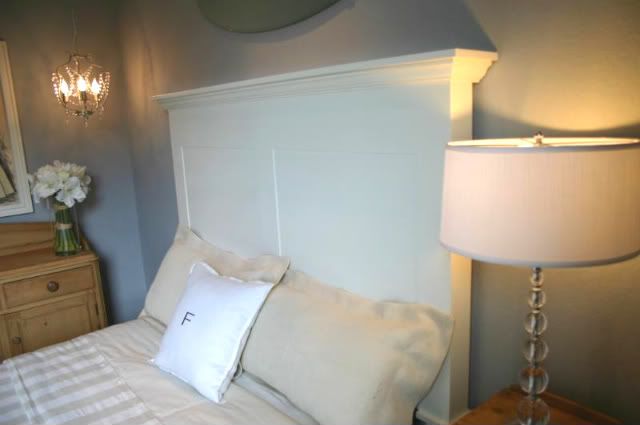 mirror and chandelier, Ikea
(fun shopping day with Chrissy)
burlap shams, diane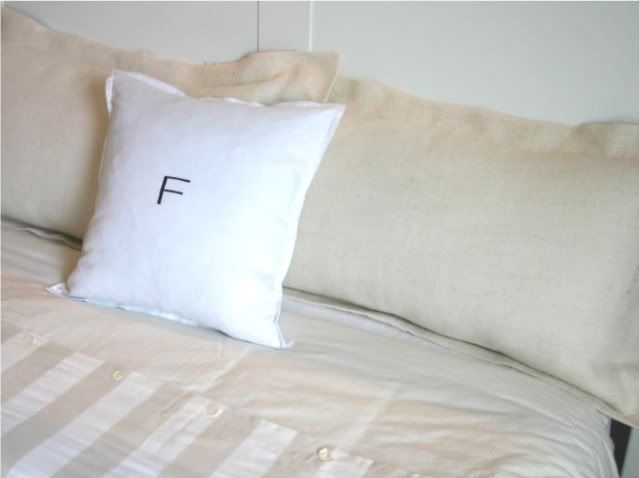 beautiful sticks, from our back forest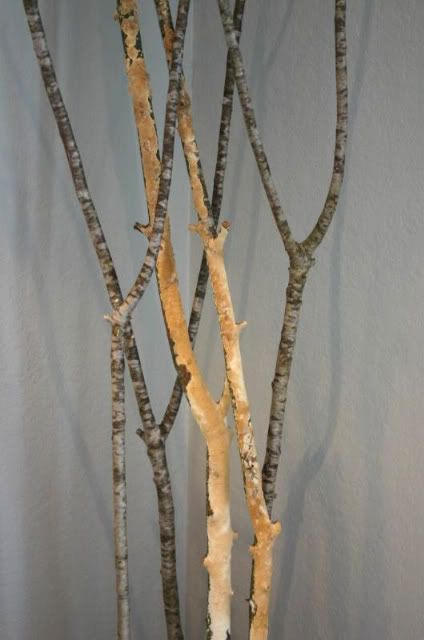 Monogram Pillow, hand towel, and black basket,
Restoration Hardware
Steve's Jr Hi bowl
filled with keepsakes from our travels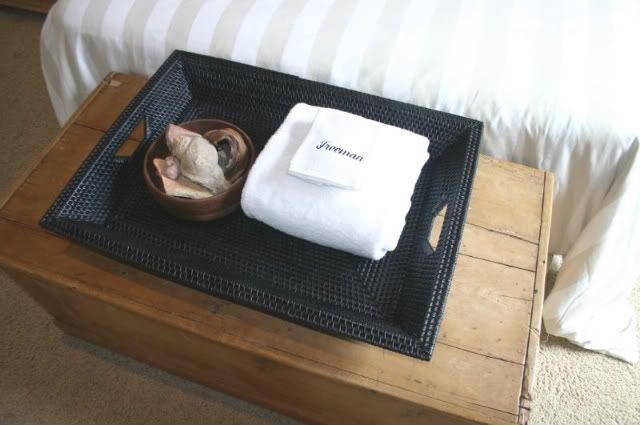 monkscloth drapes, diane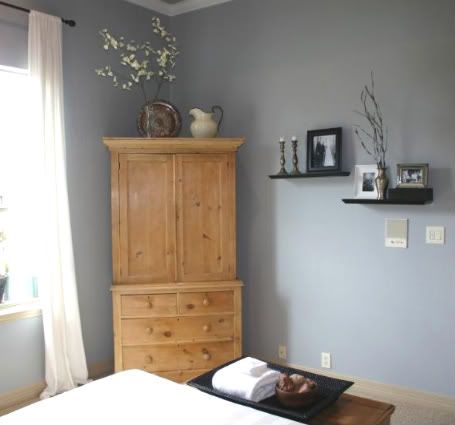 vintage photos
my great grandparents (Brazos, TX 1880's)
Little ballerina, charcoal drawing by Meema
(inspired by this wonderful photo by Marci)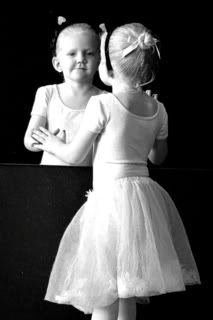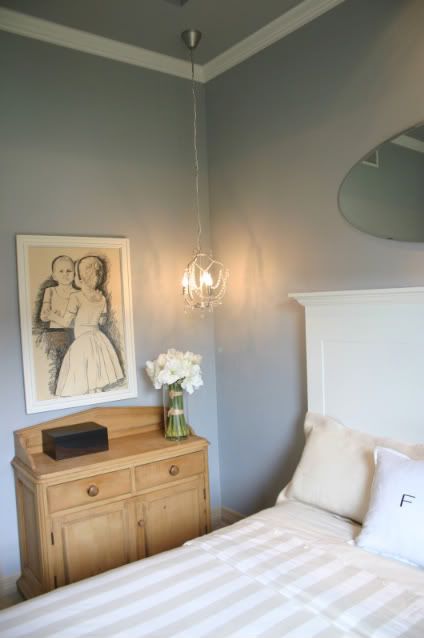 Finished just in time for our first guest;

Josh Pratt arrives tonight.

Hope he doesn't mind the chandelier,

Steve says, "it's more feminine than I expected"

It's in style, Steve. deal with it.