...see our dead grass?
actually, I would prefer that you didn't see it
but you may as well; everyone else has.
the neighbor asked, "did your sprinklers stop working?"
"No, we just complied with the

water only one day a week

rule

during last summer's drought,
while the rest of you ignored it."

(I didn't actually say that .... but I thought it real loud in my head)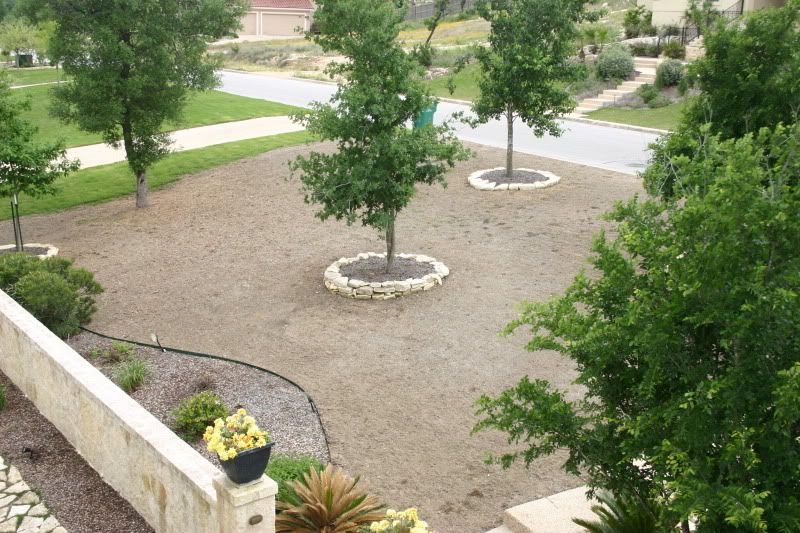 See the line of demarcation, where neighbor Tim's lovely green yard meets our brown one?

my ENTIRE front and side yard is
DEAD. BROWN. FULL OF WEEDS. HIDEOUS.

seriously, if I lived next to me, I would not be happy
******
weekend project
:
laying new sod
these sweet guys came to help, I love the Missionaries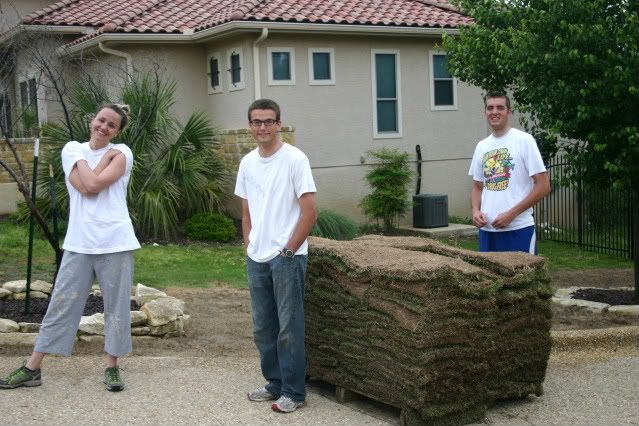 and Chrissy is the hardest working woman I've ever met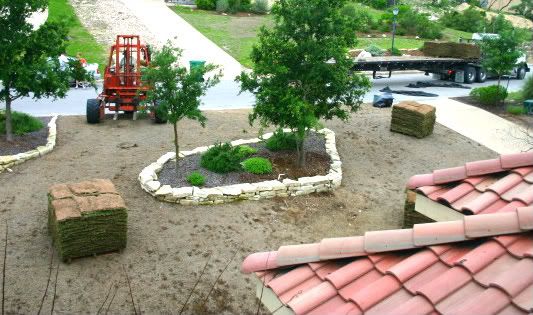 Chrissy's sweet hubby, Zach even pitched in,

after working all day at his own job.





hugs and kisses to everyone

for making our yard look beautiful again
(and no longer the the one the neighbors prattle about,
and the HOA gets their knickers in a bunch over).