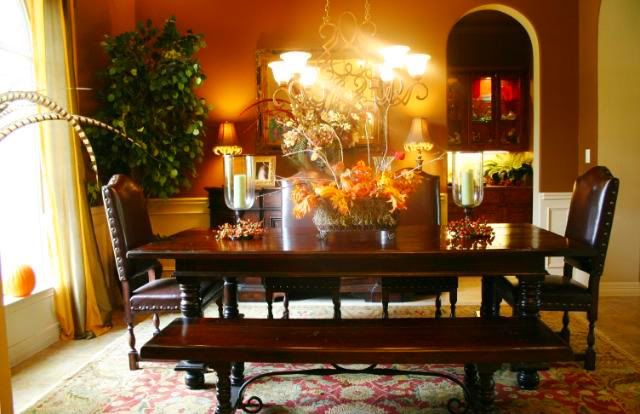 Our second Thanksgiving as a married couple,
I decided I was a mature

lady of the house

(with a 5 month old son to prove it)
and it was time to be a giver and not a taker when it came to holiday dinners;
so I offered to be put in the rotation for Thanksgiving 1978.
I invited my parents, sisters and grandparents to dine at our humble abode.
You are probably expecting this story to lead to some crisis
like burning the turkey or spilling hot gravy on grandpa;
sorry, no.
But that
would
make a more interesting story.
The dinner went very well, as my selective memory recalls;
here are some photos:
| | |
| --- | --- |
| | |
Grandpa Gibbs, Steve, Dad holding Michael-------Grandma Mable, me, mom
I served my mother's

scrumptious

,
Classic Thanksgiving recipes
. . . . the dinner I still serve today.
This year,
I am thankful for:
A Heavenly Father who hears and answers my prayers
The teachings of Jesus Christ
My dear family, near and far
My, and my family's, health
Comfort, safety and freedom
Nature
Art and music
My doggies
Spandex
A few of you kindly asked to see more of my fall decor

Hope you likey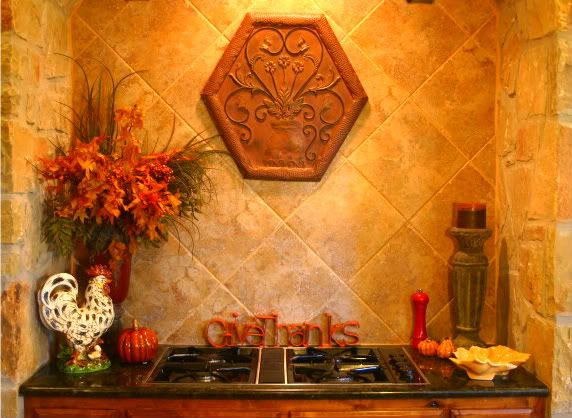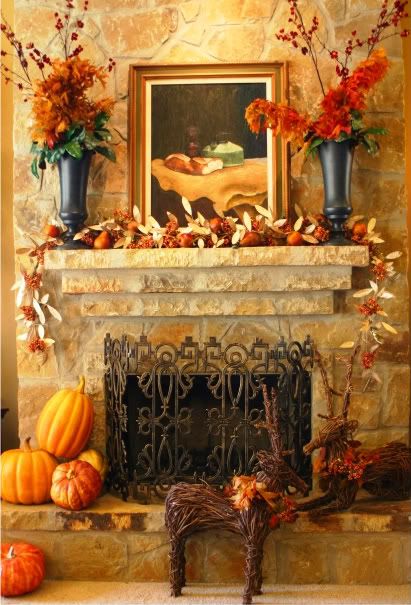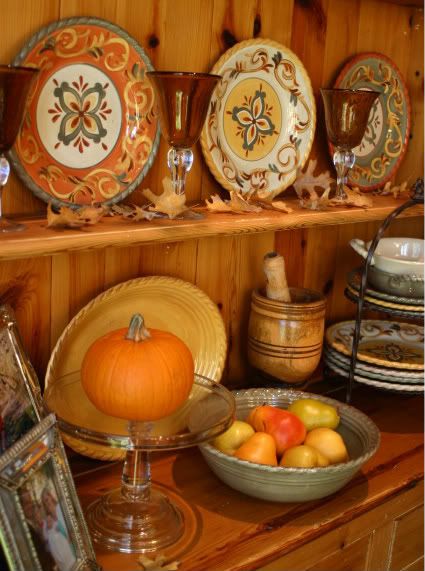 Due to the passing of my dear father in law, Tom,
we will be with our family in California over the holiday.
Here's wishing you

A warm and wonderful Thanksgiving
. . . from our house to yours