I was told I could rest,
but admonished
to provide some evidence of productivity

within a week.

or else.

ok. ok. so here's something: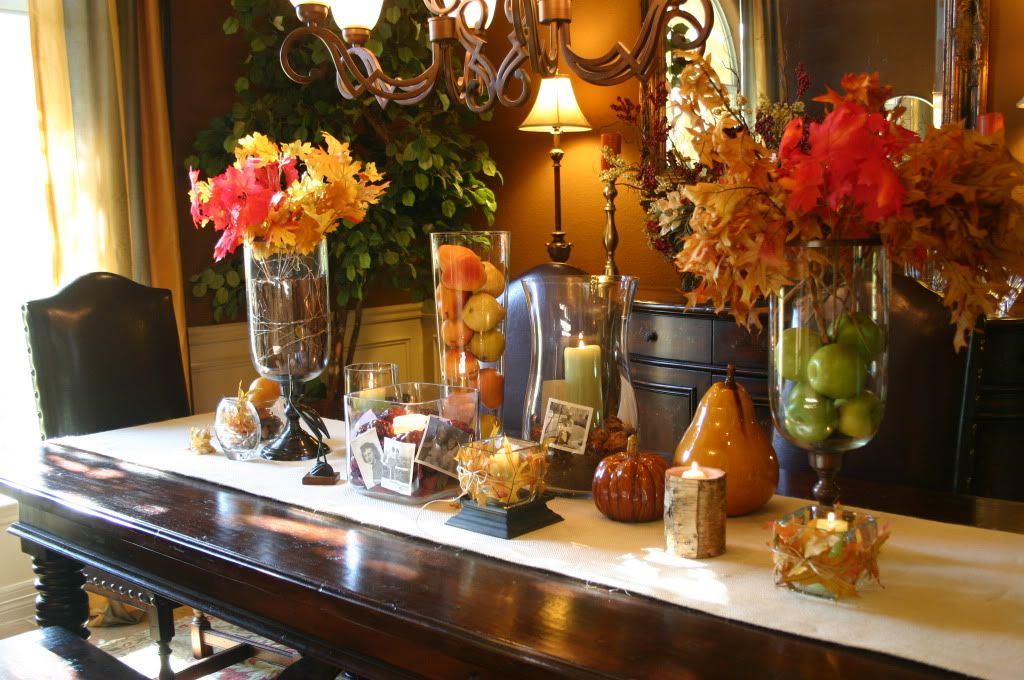 Since arriving home, I have indeed, been lazy,
but not in the
lay around and watch tv all day
sense.
Rather,
in the
ignore the cleaning, shopping, cooking and laundry
while doing what I really wanted to do
sense.
I

really wanted

to decorate for fall,

and read blogs and my Oprah magazine.
I wanted to hem my dress,
and let the dogs come in all day
(even if they are covered with fleas)
and go to work with Chrissy
and watch her teach a college class (proud moment).
and work on upcoming YW lessons I will teach.
So, it isn't like I did
nothing
all day,
I even mowed the lawn

(because I
wanted

to)
in fact, the only thing I did,
that I didn't want to do was

exercise.

ugh.

but, I highly recommend to everyone:

take some time, every once in awhile,
and do just what you want to do...
and not what needs to be done

it is awesome.
ps. it really helps if you have a Chrissy living with you
,
and don't have preschoolers
.
So, it brings me to this:

I love to make grand table displays for the holidays.
For fall 2010,
I took some ideas from Pottery barn,
mixed with a couple of my own,
and fiddled around with them for days.
Finally,

I came up with this.
I am so happy fall is here
it is my favorite time of year