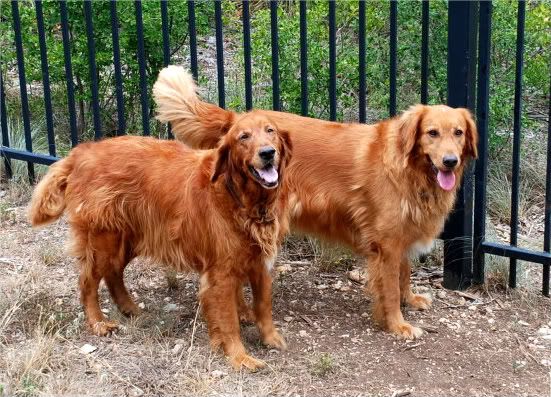 Rusty and Rembrandt
The day we left for California to attend dad's funeral,
Rusty was unable to get up
and he would not eat.
I knew the signs....
it was exactly how Scooter acted the day we had to put him down,
11 years ago.
The timing was terrible.
We said our good-byes and Zach (Chrissy's hubby) took him to the vet,
who confirmed our fears....cancer.
Rusty was a sweetheart.
I miss him.
....and so does Rembrandt.
Ever since we arrived home from California,
we have showered all of our love on Rembrandt.
The attention we wish Rusty was here to get, is all directed at Rem.
Come to think of it,
maybe it is displaced love and attention for Tom, my dad, and Wyatt too.
Anyway, it makes us feel good to do it.
He gets extra petting and treats, baths, grooming, and he sleeps inside.
. . . I don't even like indoor pets . . .
dear me