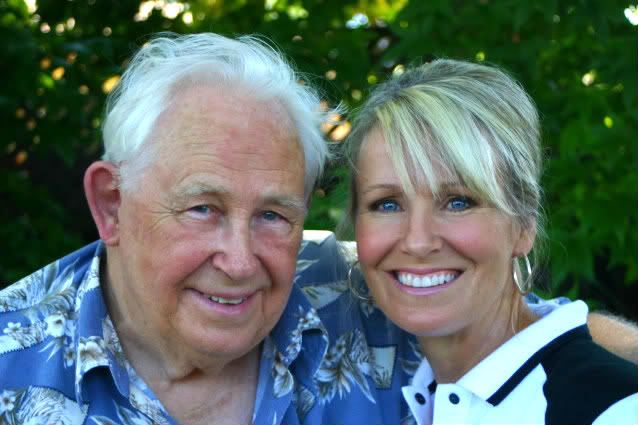 August 2009
I just returned from my father's funeral.
It is just too hard to write about.
So I refer to
THIS
I am doing ok.
There are so many angles to this thing, it is hard to come to terms with it all.
Seeing my dear mother without her companion is the hardest;
she is living with my sister now.
Hearing dad's voice on his voice-mail is strange.
I have some of mom and dad's furniture in my house,
but it doesn't seem to belong.
Seeing dad in his casket was a true face to face with mortality.
He was handsome and peaceful
and looked like he would just wake up and speak to me.
So I am taking it slow and letting the feelings come naturally.
I really am happy dad is at peace, even a little envious.