I think I have said it before, but it bears repeating...
I think Homemaking is the most important class in Jr. High.
I still use those skills
every day
!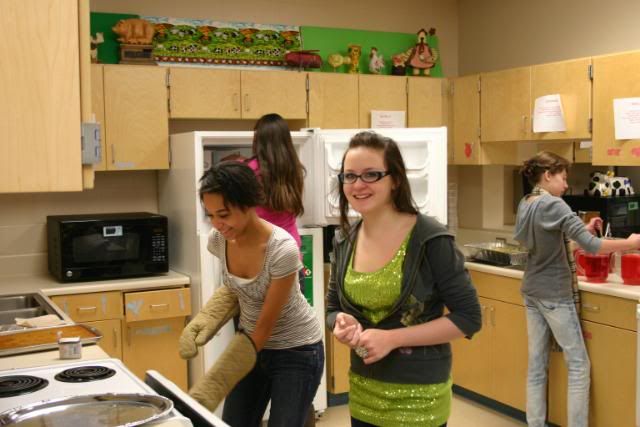 Today I attended the annual Thanksgiving feast

prepared by Chloe's Home Economics class.

It was so fun! and Chrissy came along too!


First, they set a lovely table

with place cards, real dishes (not paper) and tablecloths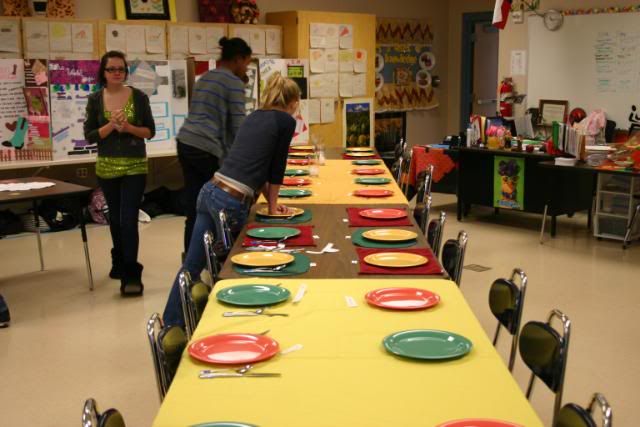 Then, we were welcomed by Mrs Osteen, the teacher (she's at the end)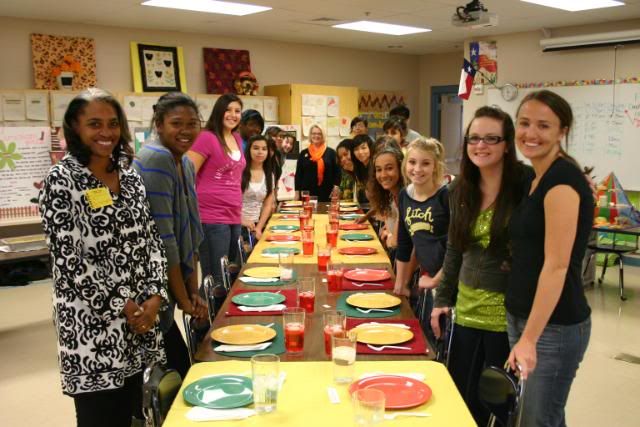 The class was so cute and excited.

The menu was delicious:

Stuffing and Chicken casserole
Broccoli and Cheese with Rice
Green Bean Casserole
Yam Casserole
Garlic Mashed Potatoes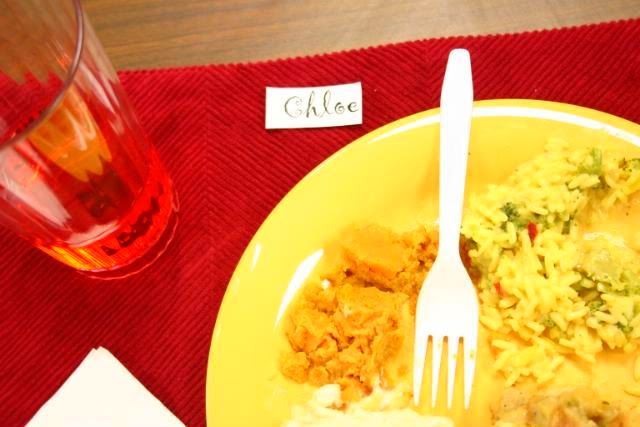 I was impressed most by Chloe's yummy Pumpkin Bars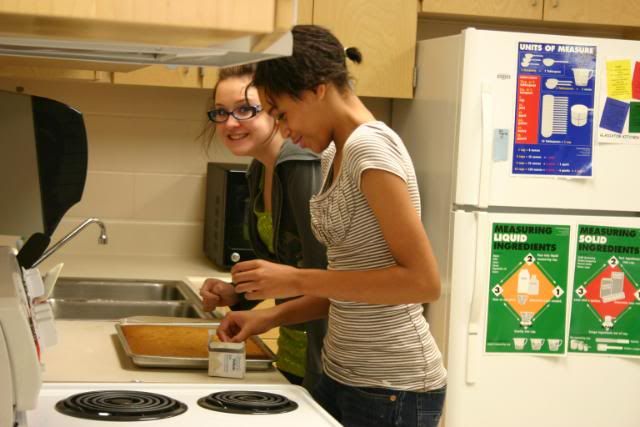 Mmmmm. Pecan Pie and Pumpkin Bars for dessert


I am so proud of Chloe and her great cooking skills!

She can try them out on me anytime!