Tuesday was painting night; each youth contributed.
It was so fun!
I love their energy and attitude. . .
teenagers are constant motion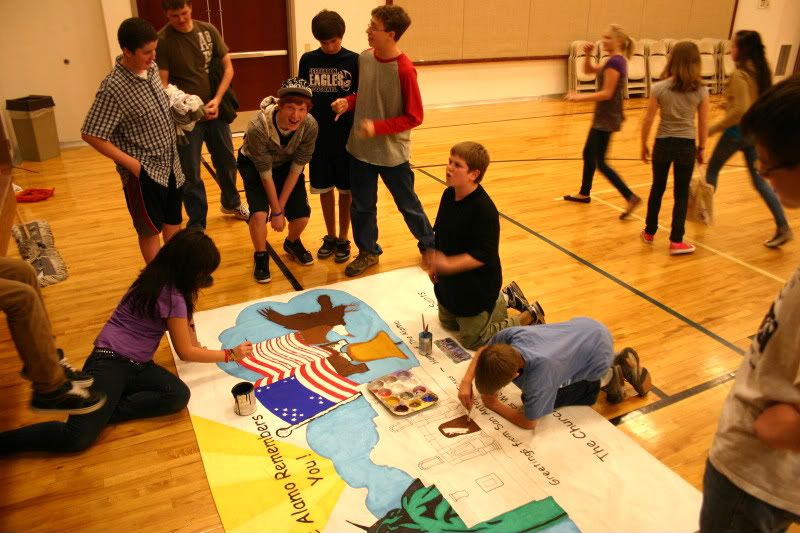 When they weren't painting,
they wrote letters to wounded soldiers in the hospital.
For weeks, they have been collecting toys and activities
for the wounded children, who have little to do during the long hours in bed.
**********
The kids were so proud of how the banner turned out,
they did a great job!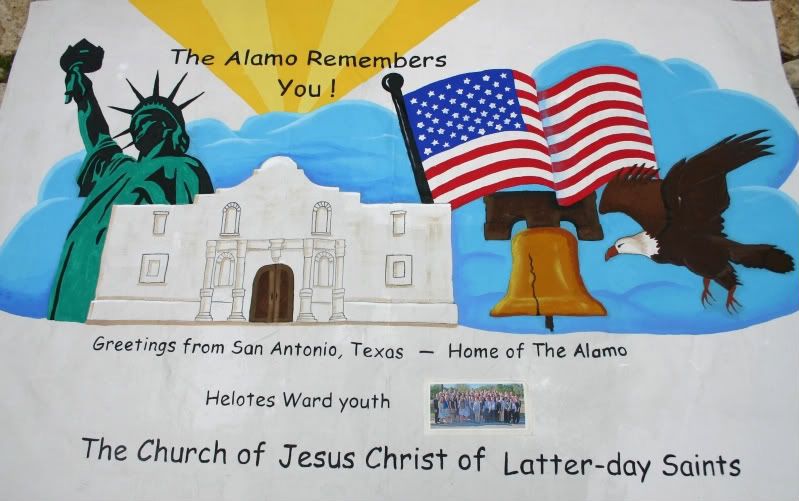 I added a few details for dimension, and the banner is ready to go.
This has been a really rewarding project
We send our prayers, along with this care package, to Afghanistan....
in hopes their spirits will be lifted.