Thank you !



Veterans
and active Military !
I am part of the Young Women's program at church, these days.
it's a busy calling
.....and I love it.
I teach 3 Sundays a month, which is my assignment.
But I also like to do artwork and decorate and other stuff, so...
this month, my calling got soopa bizzy
The youth are gathering toys to send to a US hospital in Afghanistan.
Among the wounded US (and some Taliban) soldiers, there are some brave little Afghan children who have been caught in the crossfire.
The walls of the hospital are bare and cold, and my job is to change that.
First, I drew up a design containing American symbols
that would warm their heart
and remind them of home.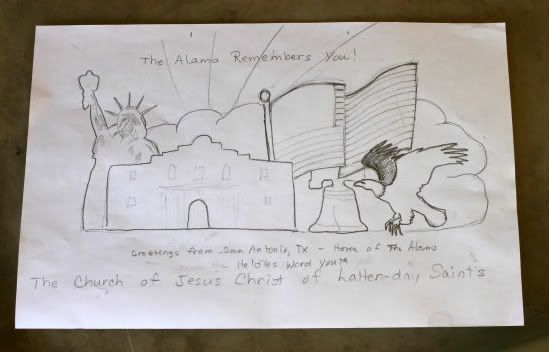 Then, I cut down and hemmed a canvas drop cloth
into a 6' x 9' canvas banner.
A coat of white primer prepares the canvas for paint.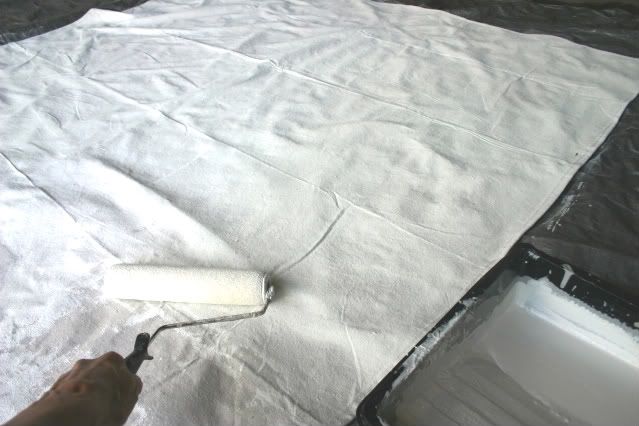 Next, transferring the drawing onto the banner,
with the help of my projector/enlarger.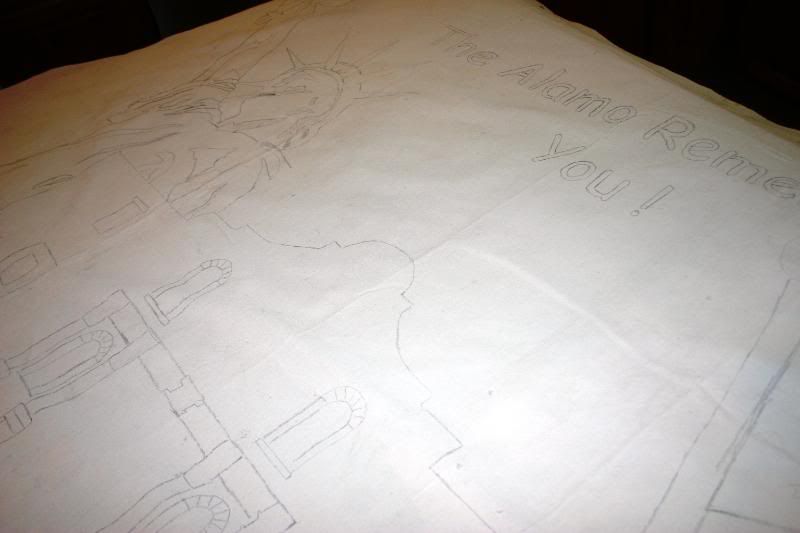 I am doing all the lettering, since that can be tricky
then I will label sections for the youth to paint,
kind of like a giant paint by number.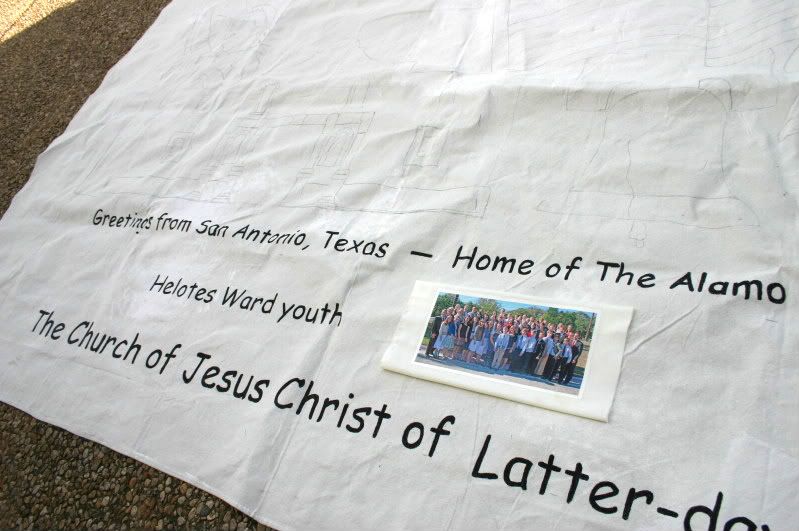 We took a photo of the entire youth group to iron on to the banner;
two of the girls have a father who is a doctor in the Afghan hospital.
I am so thankful to have the opportunity to serve AND do what I love....art.
Next Tuesday is painting day.
I am excited to see the finished product!