Last night we attended a special evening for the Young Women at church
It is an annual event, called Young Women In Excellence,
intended to spotlight each girl's progress on their projects in the eight areas of focus, or
Values:
Faith
Divine Nature
Individual Worth
Knowledge
Choice & Accountability
Good Works
Integrity
Virtue
The girl's spend 10 hours on a project related to each of these values.
This was Chloe's first project, and I was proud of her for achieving it,
since she has only been in the program since late June.
Chloe chose Choice & Accountability.
She watched all the sessions of General Conference, took notes, then compiled it into a homemade binder.
She wrote her feelings and testimony down to share with the group.
It was a wonderful evening. and I was reminded of how much effort the leaders in the Young Women organization put forth on behalf of our youth. I am so grateful for the cheerful and generous time and effort these spiritual women give in service to Chloe, to me, and to our Father in Heaven.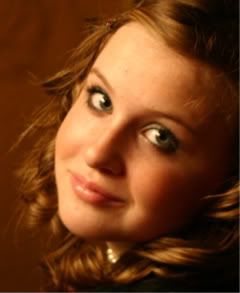 The guest speaker was a marvelous woman named Sister Golightly. I have met few like her.
She is real people. She is wise.
She is mellow, experienced and humble, with a delightful, self-deprecating humor.
She is true to what she believes and has accepted new challenges, and mastered them.
She inspired, and held rapt, a room full of 12-18 year old girls.
She is 88 years old, and I want to be just like her.