When dad was in the nursing home, for rehab,
I would stay long hours with him.
When he finally started feeling well enough to leave his room
we would "bust him out"
you know, like he was a prisoner.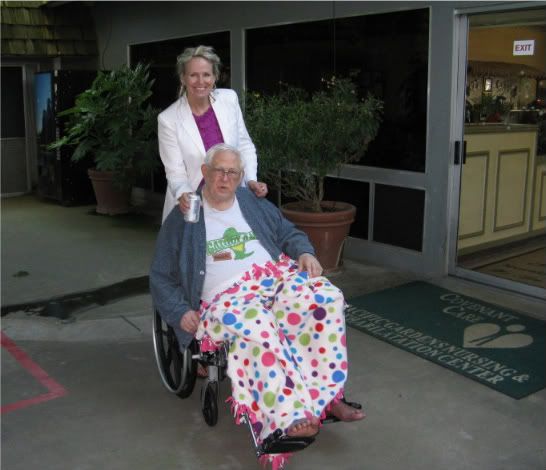 I wheeled him out the front doors and around the parking lot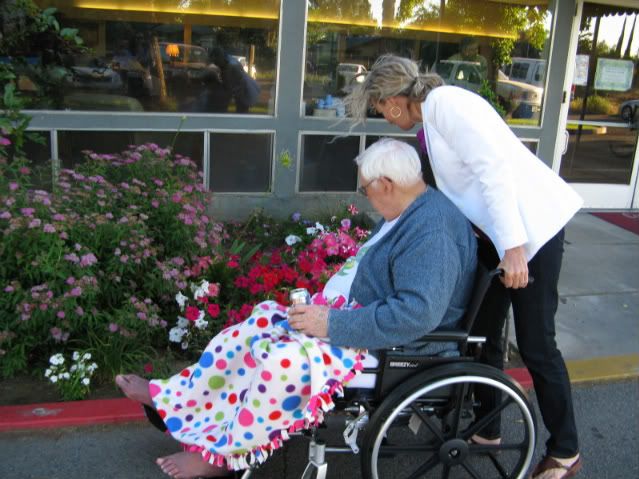 then, I smuggled in a diet Pepsi for him
(that explains the "I'm stickin' it to the man" look on his face)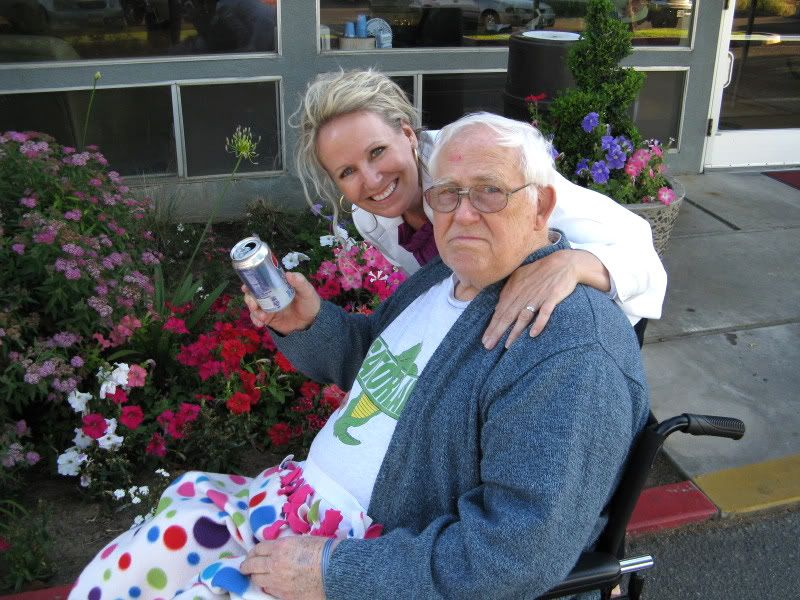 truth be told, there was a soda machine right there in the facility,
but somehow, dad felt like he was getting away with a misdemeanor
when he was drinking that pepsi
On this day, Dad, Jenny and I sat outside, talked, and watched the sun go down.
The staff finally came out to let us know they were locking up for the night;
it was great.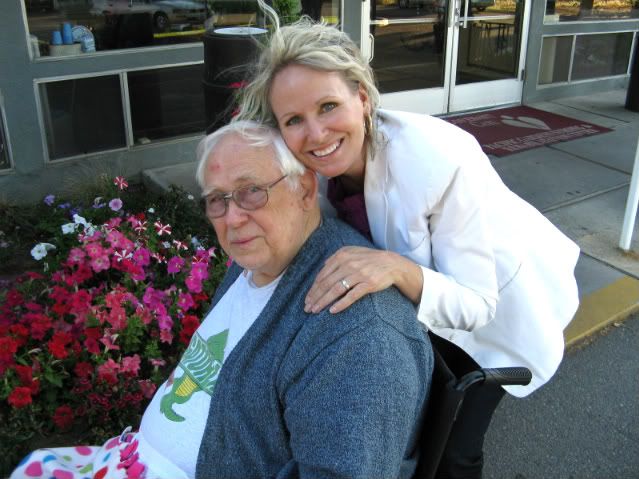 Thanks to my sis, Jen for taking these photos;
I didn't pack my camera.
on purpose.
I'd just had it with sickness and funerals.
Those were precious days with dad.
We shared meals and took walks, had long talks and said prayers.
I got to see my dad's spirit during those visits;
he is an honorable, kind, forgiving, generous man.
I am so very thankful to still have my dad to wish Happy Father's Day to.
Such a blessing