Use it up, wear it out.

Make it do, or do without.
This phrase was popular when I got married.
Sounds like something a pioneer made up.
Anyway, back then, I had a garden; canned vegetables and homemade jam,
sewed our family's clothing, drapes, bedspreads (you name it), knitted, crocheted, and cross stitched


.
I guess I was out to prove something
.
I am pretty sure I can still do all of those things



. . . . .

I just don't.
******
I have, of late, been sewing again
and I love the creative outlet.
Have you heard of refashioning and re-purposing?

Basically, it is about taking clothing you no longer use in their current state
and re-making them into something you will use.
My first attempts were made last Christmas
******
I have a couple of things I rarely wear
:
a pink silk blouse that pulls open at the bust


and an outdated olive green knit top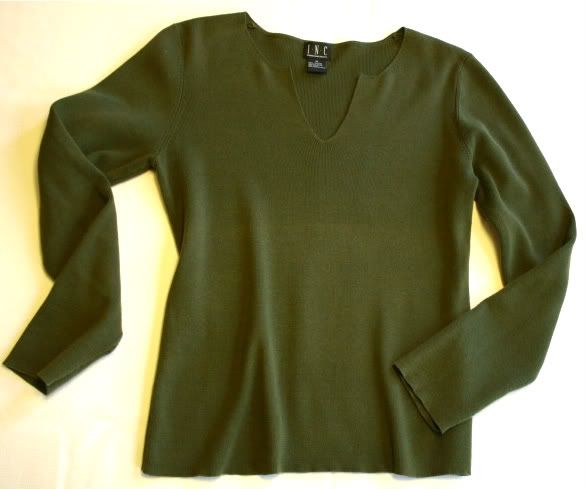 my blouse solution:
cover the problem area with a ruffled bib
that can be removed when I am tired of it
because the second those ruffles are out of style,
I am going to want my tailored shirt back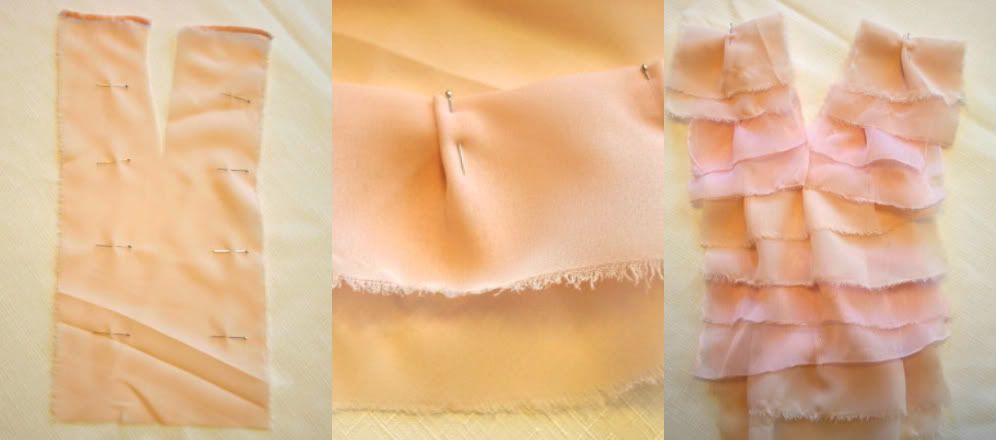 I used 2 slightly different shades of pink chiffon
torn into strips (raw edges are
in
these days)
folded, then stitched them down every couple of inches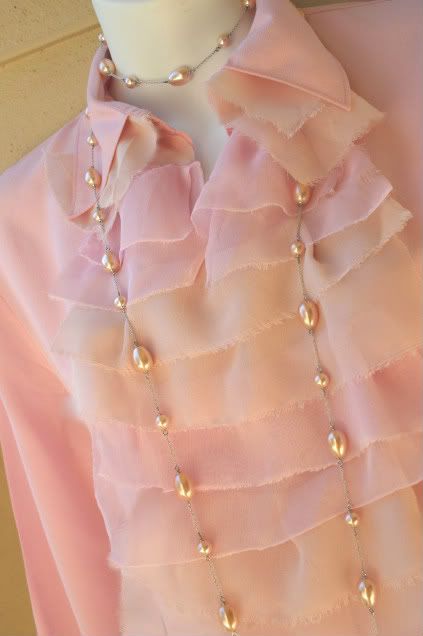 Next,



a torn strip of taffeta
is sewn around the neckline of this knit top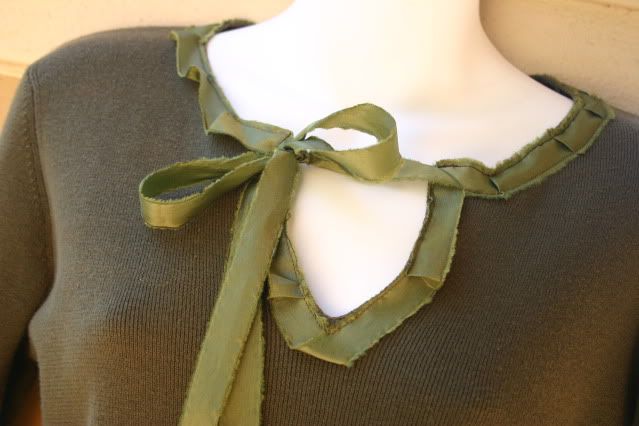 . . . . and just like that, I have
two updated tops
I really love them!



and it was super fun to do




******