******


My latest favorite thing to do with
Michele's Miracle French Bread

:

Garlic Croutons
My mother used to make these for her fabulous Cesar Salad
Mom made them from regular white bread
so homemade french bread would be an improvement, right?
right.
Step One:
Cut or press 3-5 cloves of garlic into a cup of oil
(I mix 2/3 cup vegetable oil with 1/3 cup olive oil)
Let the garlic sit in the oil several hours (overnight is good)
If you want it for dinner tonight,
slightly warm

the mixture in the microwave to release some of the
garlic into the oil faster) Do not get it hot.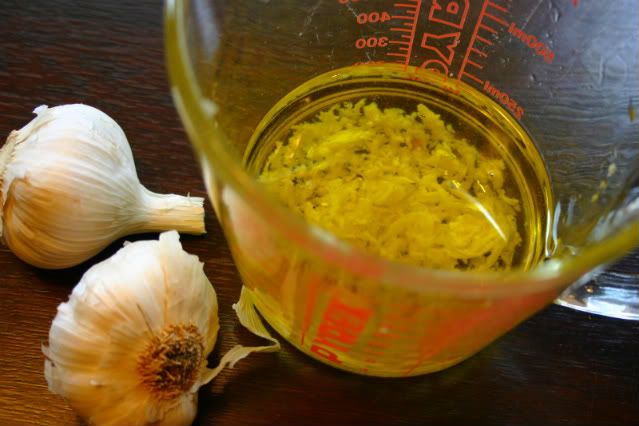 Step Two:
I used half loaf of french bread that was a day old
cut into 1/2" to 3/4" cubes,
toasted in the oven at 300 degrees for 30 minutes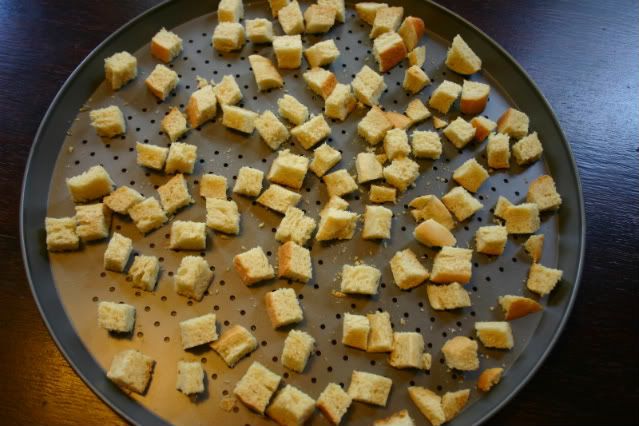 Step Three:
Toss croutons while drizzling the oil over the them, until croutons are coated

drain excess oil
Optional: Sprinkle with garlic salt and/or Parmesan cheese, toss, to taste
******
Put them in your favorite green salad, add dressing.
The only bottled dressing I like these days is Ken's Steakhouse Blue Cheese.
I am very happy with this being my entire dinner.
Simple. Yummy.
******