Fresno has a fantastic Italian restaurant called

DiCCo's

.
It is so good that it weighed into the decision whether to move or not.
DiCCo's

homemade bread is so fabulous,
it is the standard by which I measure all other breads.
So you can imagine my skepticism when I heard Steve's brother, Don, say,
"Michele makes french bread better than DiCCo's."
Surely, I thought, it must be the exaggeration of a proud father;
it simply isn't possible to improve on DiCCo's bread.
Chef Steve, hastily procured the recipe from Michele and wasted no time baking it.
| | |
| --- | --- |
| | |
it's true folks
cross my heart
I have never, ever, ever tasted better bread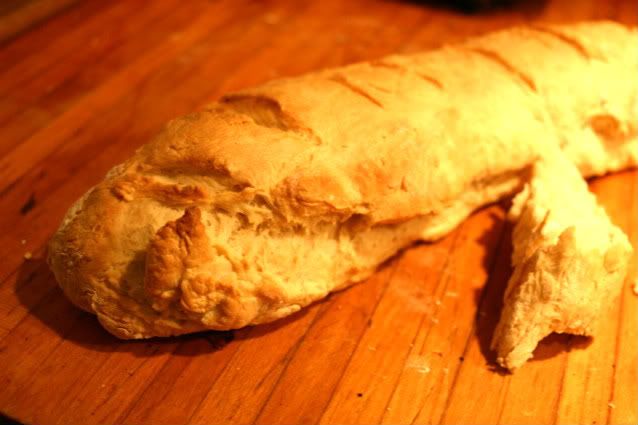 and it is pretty hard to mess up too; Steve made a few mistakes
and it was still good enough to make me want to renew my vows to him.
sooooo good. dangerously good. eat the whole loaf in one sitting good.
it's good.
So if you like warm french bread with perfect crunchy crust (and plenty of butter)
get ready for this one.
here it is
in Michele's own handwriting
(now, you owe me)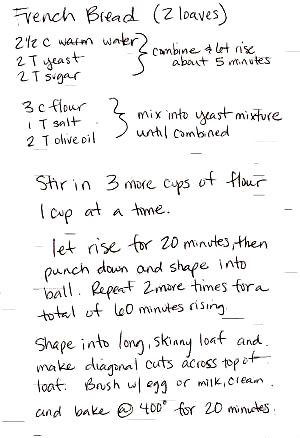 p.s. Michele assures us we will stop eating the entire loaf in one sitting after awhile
hope so