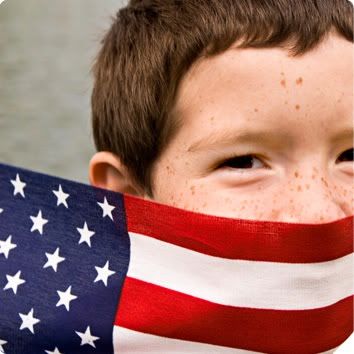 Happy
Fourth
of
July
. . . . . .

O say, does that star-spangled banner yet wave
O'er the land of the free and the home of the brave?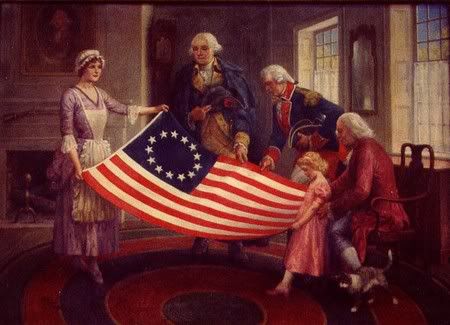 We dare not forget that we are the heirs of that first revolution.
~John F. Kennedy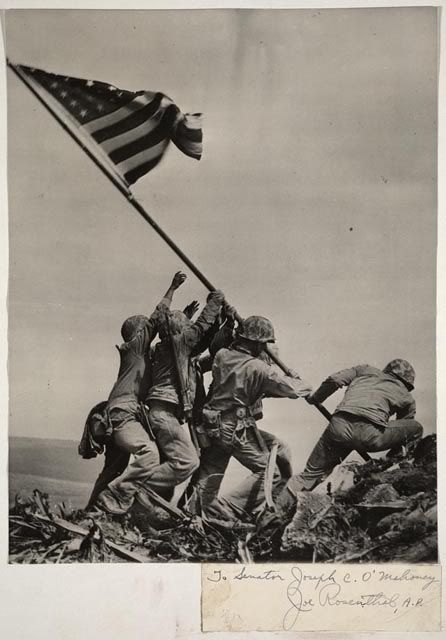 I like to see a man proud of the place in which he lives.
I like to see a man live so that his place will be proud of him.


~Abraham Lincoln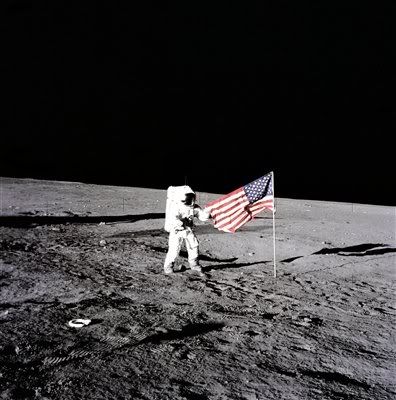 For what avail the plough or sail, or land or life, if freedom fail?


~Ralph Waldo Emerson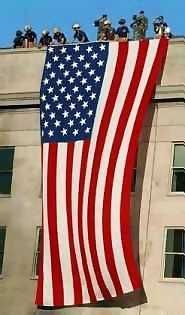 May I never wake up from the American dream.


~Carrie Latet
******
Freedom
is the greatest blessing our country has to offer
.
With deep humility, I thank all who have contributed it.
Happy Fourth of July
From the Freeman House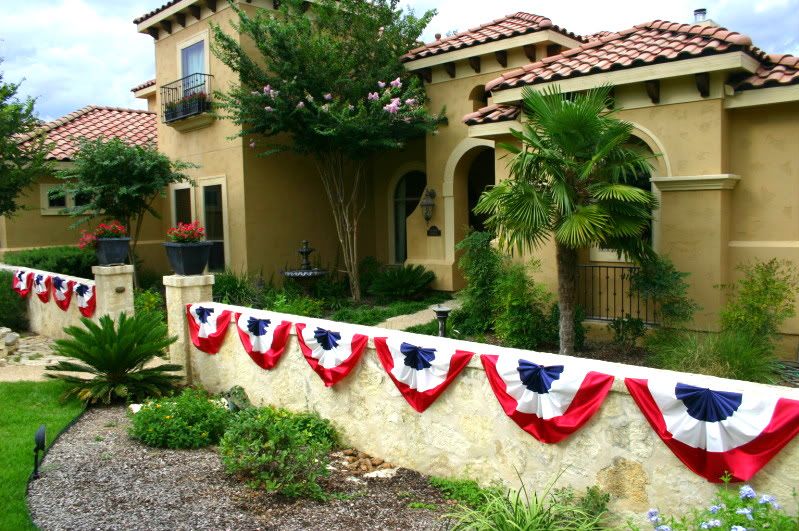 I love red, white and blue bunting.

Well, I actually love

anything

red, white and blue,

but I wanted to do something special this July Fourth

so I enlisted the help of my sewing machine and Walmart's $1/yard fabrics.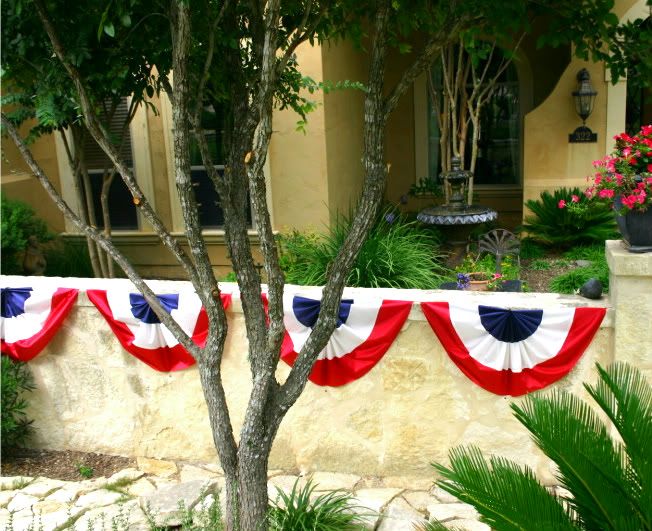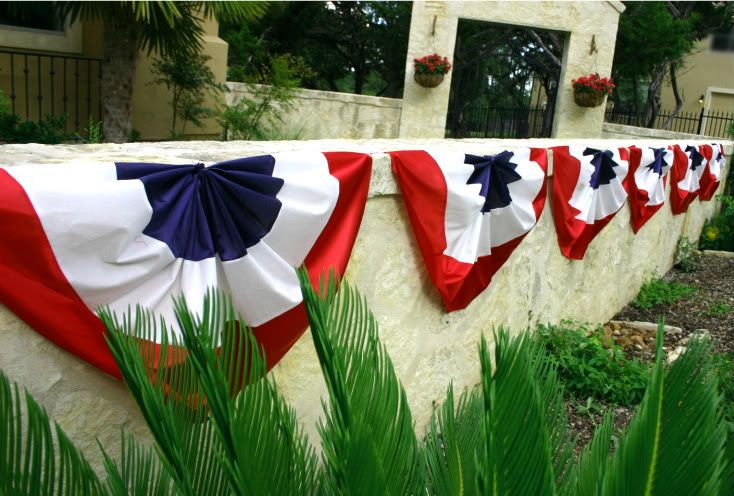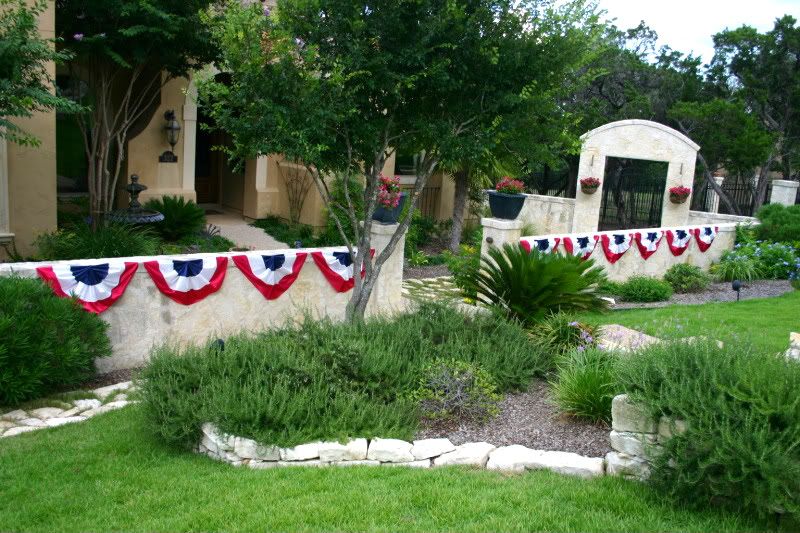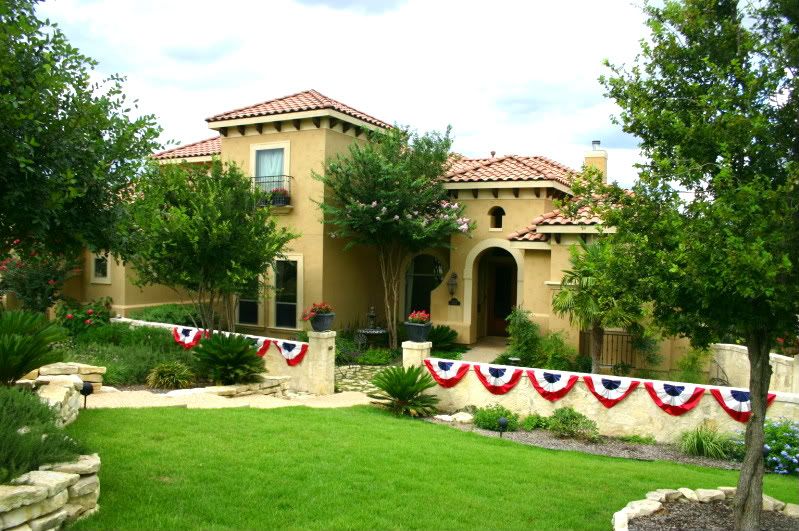 God bless America, land that I love,
Stand beside her and guide her
Through the night with a light from above.
From the mountains, to the prairies,
To the oceans white with foam,
God bless America,
My home sweet home.
-- Irving Berlin