this is
Ruth
She was my mother's childhood doll.
Mom named her Ruth, after her older sister.
When I turned eight, Ruth became mine.
Ruth sits on my nightstand.

and She is getting old and cracked.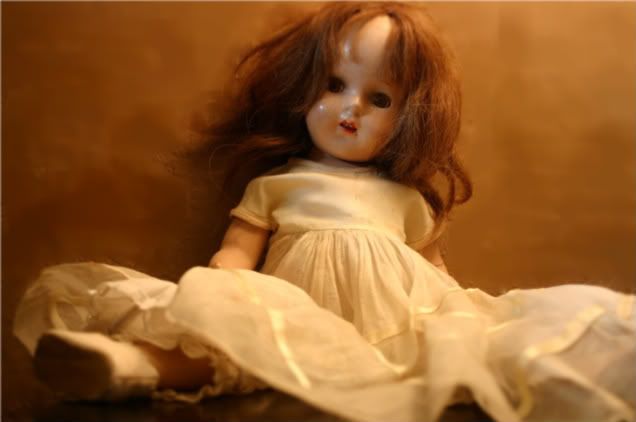 I know she should be in a display case,

but I like having her near me;
it feels like I am close to my mother.
******