We just returned from our trip to Oklahoma!
exhausted from hard work
exhilarated from rewarding results
already missing Brittany and Ili
it was a great trip!
We went to help remodel their bathroom
here are the before shots:


the door opened to the left, into a wall

the room was so narrow, the counter top was just 10 inches deep

and the carpet was disgusting



We moved the wall and the toilet back,
using up 2 feet of a closet in the bedroom
.
Ili is standing where the toilet will be moved;
Steve is moving the old plumbing
.
gross work, plumbing.
that is mud, by the way, not . . . well, you know.
Steve says you couldn't pay him enough to do this for a living
Ili is glad he has that pilot thing to fall back on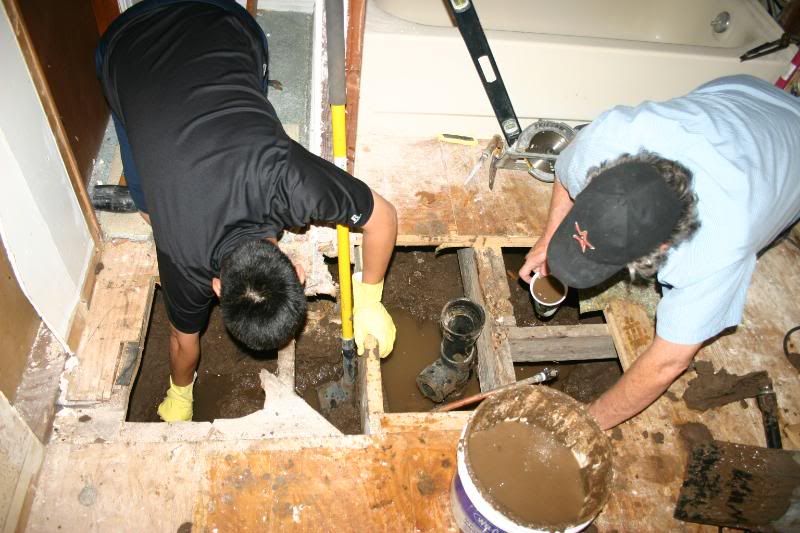 Steve, showing off his handy-work;
he moved the sink plumbing, stubbing out for a second sink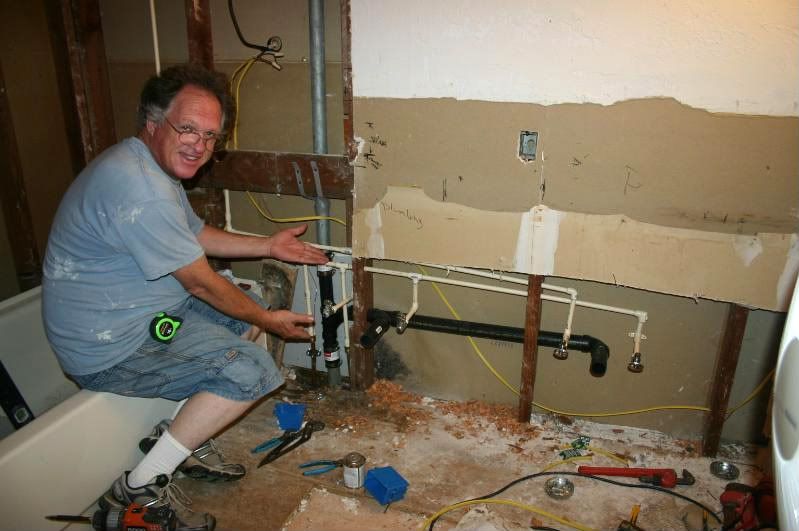 Brittany placing the new tile floor
| | |
| --- | --- |
| | |
what do ya do when sweat is dripping in your eyes?
put on a do-rag, of course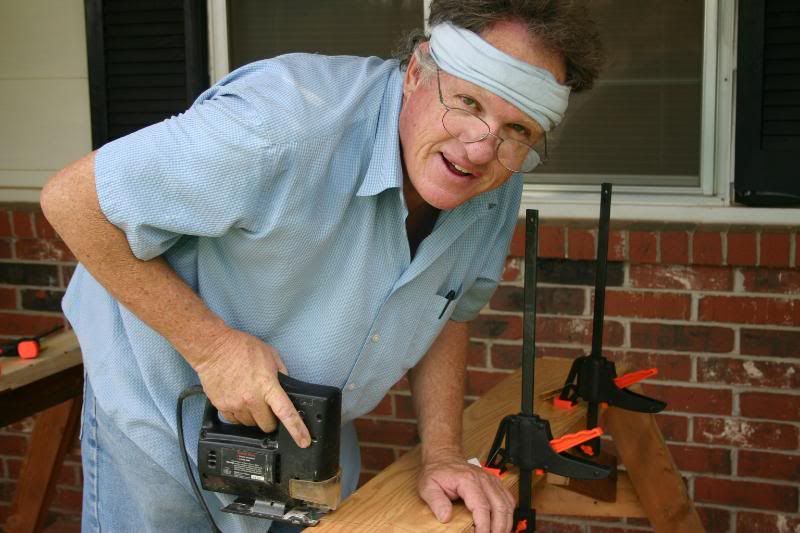 are you ready?
drum roll . . . .
ta daaaaaa!
here it is!
It is very Pottery Barn / Restoration Hardware
I love it!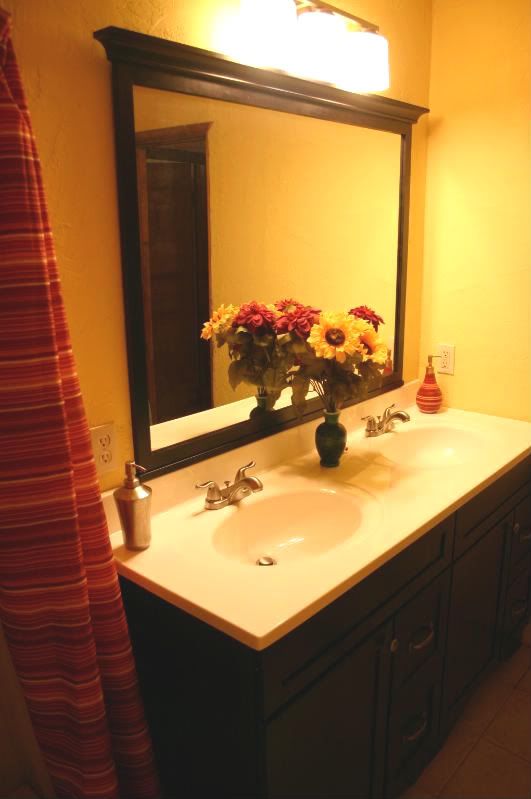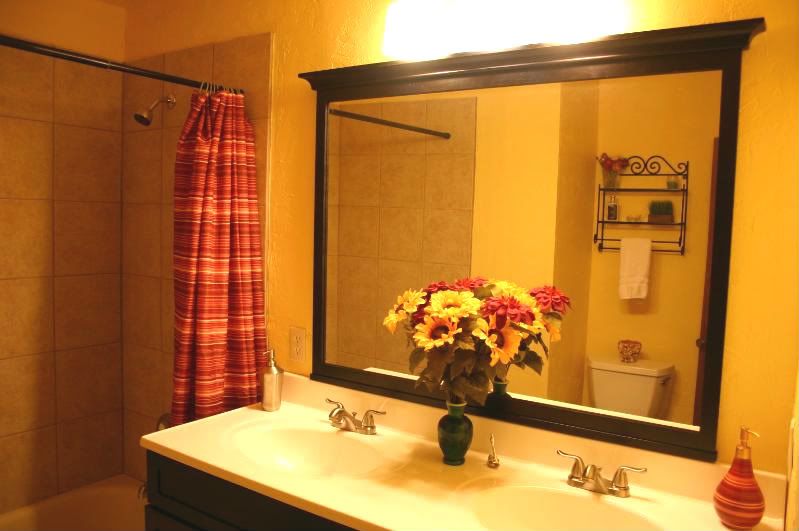 What did Brittany and I do
while the guys were working in the bathroom, you ask?
We were redecorating the Nursery, of course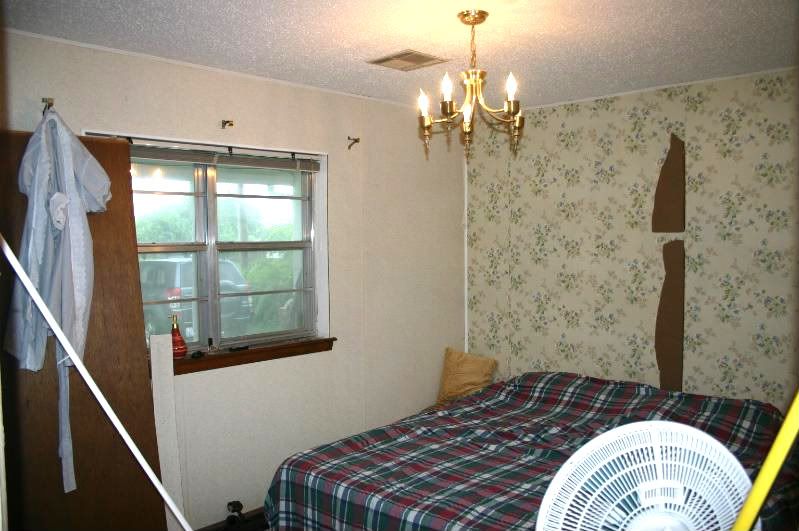 Because, one of these days (soon we hope)
Wyatt's little brother or sister will be coming
. . . . and now everything is ready for him or her :)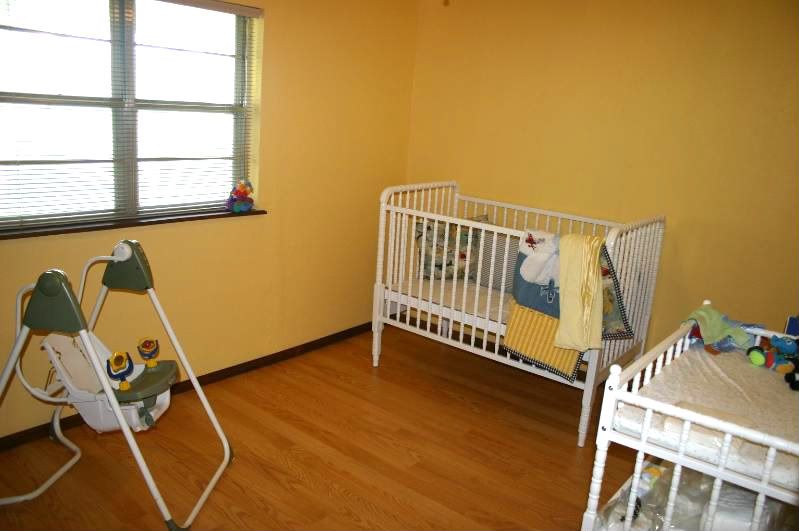 We pulled down the ugly wallboard,
painted the walls butter yellow
laid new flooring
and replaced the chandelier with a fan
.
the chandelier has a new home in the dining area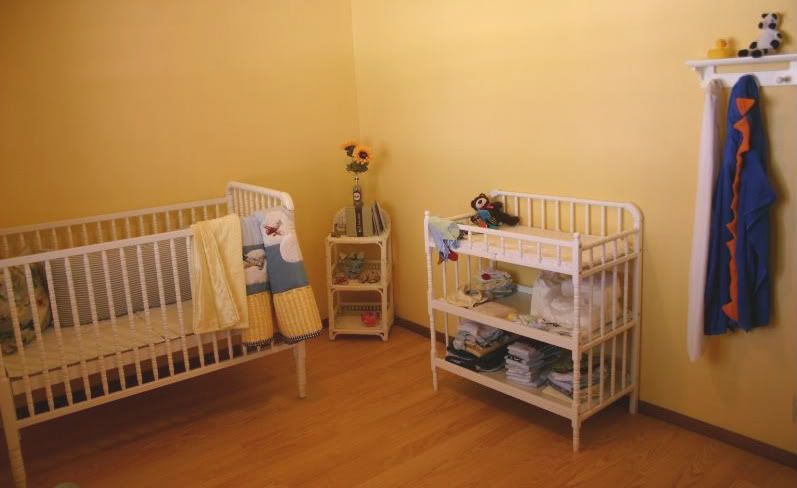 We did a couple of other odds and ends

:
new under counter microwave
and butcher block counter top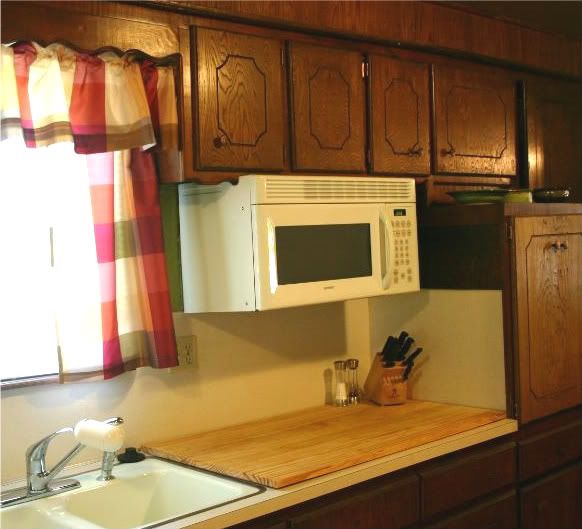 new screen door
(mosquitoes are ravenous in OKC)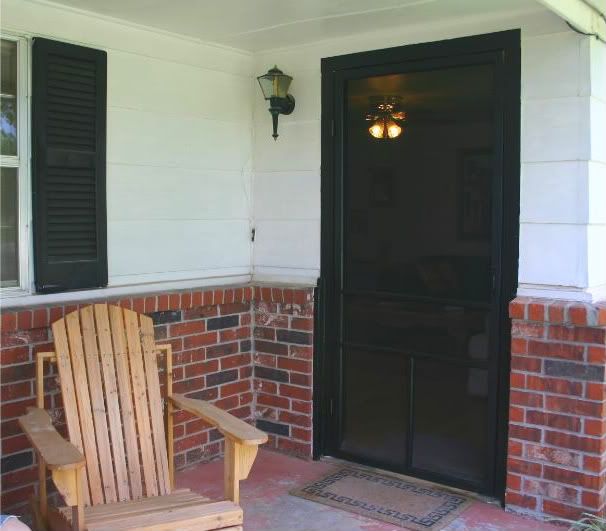 everything looked so nice when we left,
I turned to take one last picture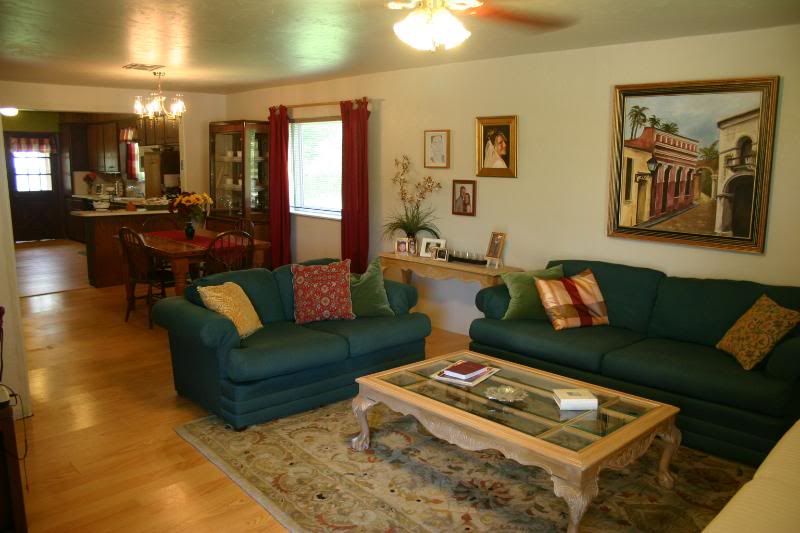 but the best feeling of all

was watching Brittany and Ili get ready for Church
in their beautiful new bathroom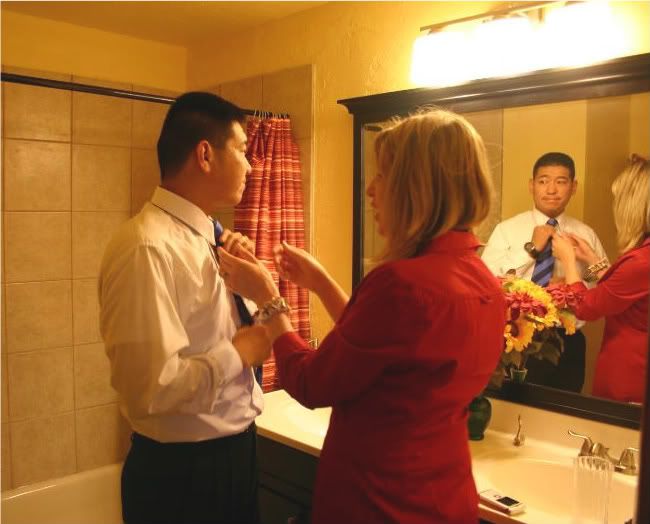 Thanks for letting us spend a week working in your cute home, Brit and Ili
We really enjoyed it!
We love you!