Born 1884 - Minnie Mae Elvidge

I've heard all the reasons why it is important to keep a journal.
It helps us understand ourselves
. . . . and throws out a lifeline for our posterity to grab.
Those are nice reasons,
they just weren't
mine.


. . . . well, not the first one, anyway.
Nevertheless
, rummaging through old photos and mementos
provides the perfect recipe for
self discovery
and
Eliciting
"aha" moments.
Such as:
I know
exactly
where I get my nose. When I turn just so . . . I can see the precise bump on my nose that great grandmother, Minnie Mae had. I was sifting through old photos, and there she was, in profile, with an elegant hat (she was from England) . . . . and that
slight bump
on her nose.
. . . . I recognized in an instant.
. . . . and the neat part is that I really like that bump;

it wasn't just a fluke of my DNA,
it was actually passed down . . . .

connecting her . . . . . . . to me

.





Likewise

,



I was going through a box of keepsakes when I came upon my
3rd Grade Report Card
Apparently,
my social skills needed some work
,
as stated in the first quarter's comments by Mrs. Bonnie Allen.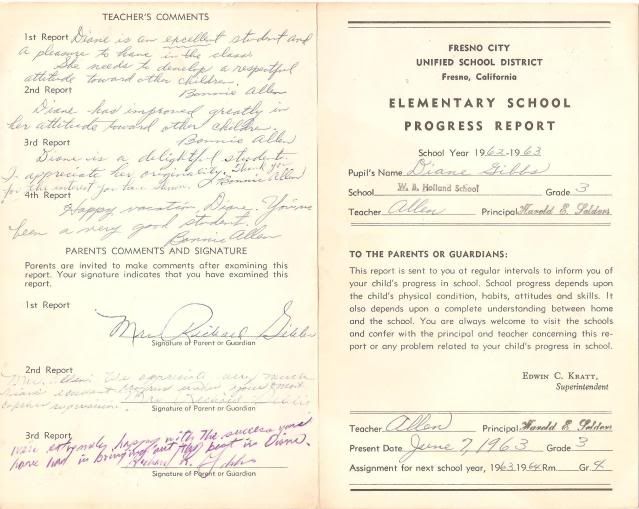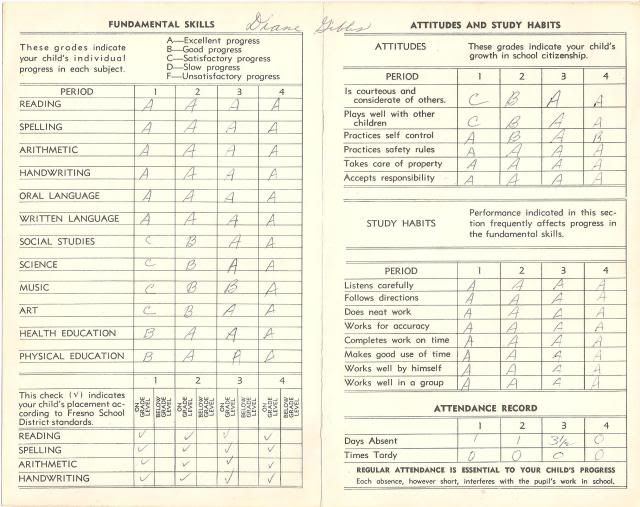 We all had a good laugh over my need "to develop a respectful attitude toward other children" and the low grades I received in being courteous, playing well with other children, and, of all things, Art.

Funny as it was, the uncharacteristic behavior got me thinking . . . .

Then, I remembered something else I did in third grade;


I ditched school one day,

spending the entire day up in a tree, in the park next to the school.
Wow! I thought.
Third grade was rough for

Little Miss Good Student
....she was a real BRAT !

. . . . Then came the aha moment !

Remember this picture of

Me, Richard and Marsha ?

I was 8 years old the summer my 2 ½ month old brother,
Richard, passed away.
It was a dreary summer; mom cried a lot,

The summer before third grade.
Aha

Suddenly, all that bad behavior made sense. My 8 year world had been distrupted; I was dealing with a huge family loss.

. . . . taking my friend's crayons and spending the school day up in a tree were my ways of coping with it all.
I understood myself just a little better.
Thanks, blog.