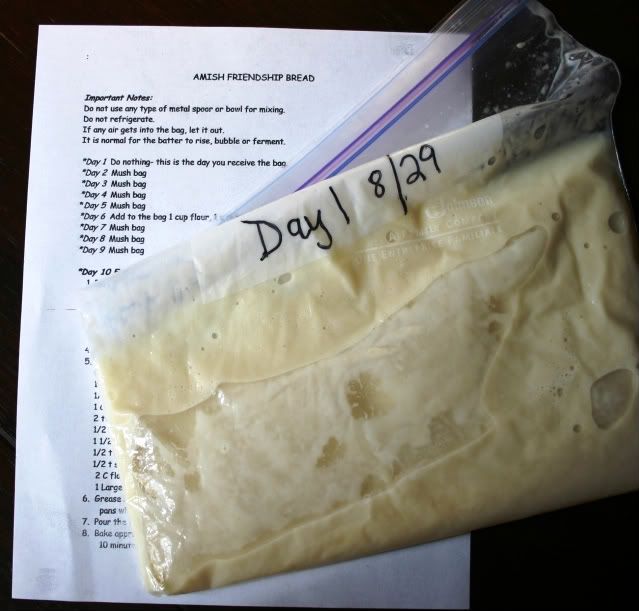 So, I was given this bag of yeasty goo by a friend,
along with instructions to "mush the bag" (and other stuff) for
ten
days,
My first reaction was ,
"Ugh, I don't like these things"
I know what you are thinking: What proper Relief Society, stay-at-home mom/grandmother doesn't like a friendly pass around bread starter?
****************************************
Kim is a dear friend and it was so sweet of her to share it with me, I was truly uplifted........after all, the bag specifically instructs you to pass it to a
friend

,
and given my attitude, I am blessed to
even have one
.
It's just the
attending
responsibility
that makes me sigh whenever I get one of these things. I feel the same way when I get a chain email from a friend that contains some lovely sentiment and asks me to forward it to 5 friends and "brighten their day". What If
I
am the one who breaks the chain?! And
this
one is compounded by being a
living, growing
yeast
chain
.
. . . . and what if Kim asks, did you like the bread? I can't say I didn't make it ( I hate to disappoint) and I can't lie and say I
did
make it (if I didn't), so I had no choice, but to participate.
****************************************
So I had been mushing and burping this gurgling bag for 7 days, when we decided to go to Houston.
Now
what do I do? I have invested 7 whole days in this thing... so of course, I pack it along, in its own little bag, with instructions, like I am babysitting a child. And of course, the coup de grace,
day 10
, lands smack on the day we have to drive home. So do I make the bread in Houston, or bring it home and make it tomorrow . . . . when I feel more like doing it?
Are you starting to see why I don't like these things?
Well, I did exactly as instructed.
Passed it to 3 friends,
Thereby, contributing to the culinary pleasure of untold quantities of
future Amish Friendship Bread eaters
. . . . and
THIS
is what I got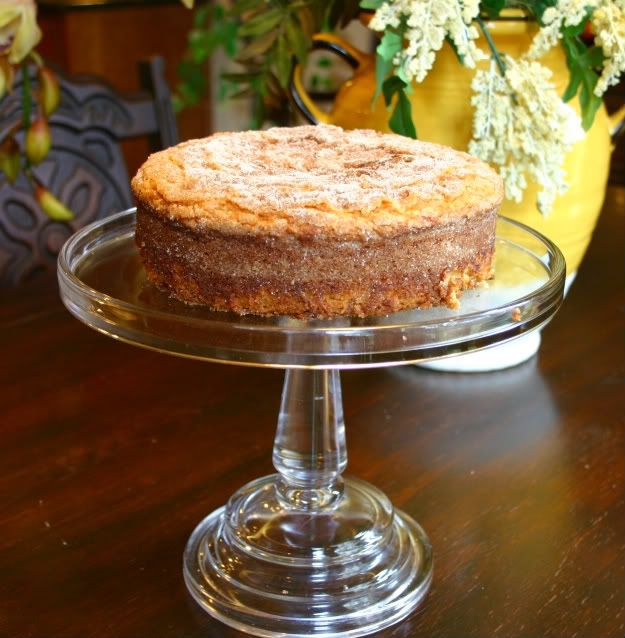 and by the way, Kim . . . . . .
It was delicious.
in case you were planning to ask.
...........and thanks for sharing it with me :)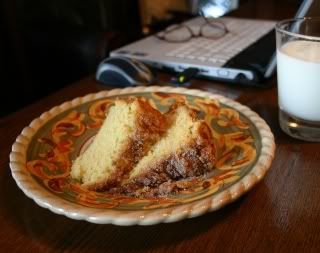 Now, back to work.
p.s. The crunchy top crust, is to die for.