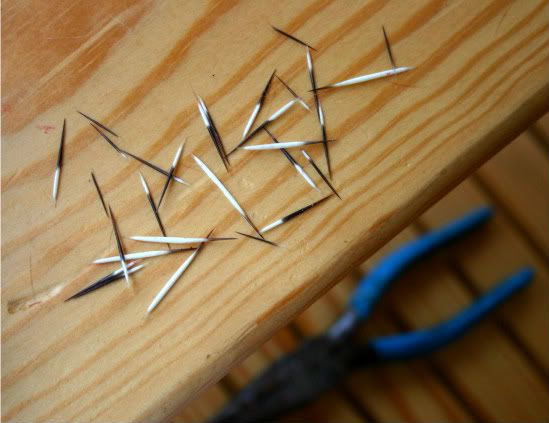 These are
porcupine quills
This is where I found them this morning
Rembrandt ----------------------------------------Rusty
Poor babies
, they were just trying to police the yard.
That's what you get when you live in the woods; sorry guys.
On the brighter side
. . . it wasn't a skunk this time.
*********************************************
This is a good time to reveal that I am also a
Veterinarian
.
Over the years, I have removed fox-tails from Mitten's eyes (our cat),
Bloated ticks from Rusty and Rembrandt,
And an unidentified mole-type growth from Scooter.
Gross
, I know.
But it's kinda like changing a poop diaper. . . .
we assist those we love when they are uncomfortable and helpless
. . . . and the
real
vet would charge $200 to do it.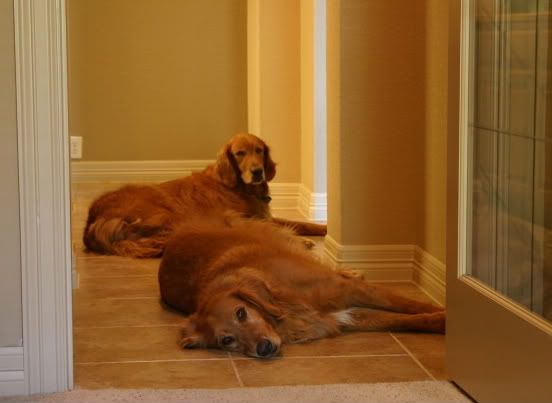 The operation went smoothly
The boys
are in the Recovery Room (the hall outside my office).