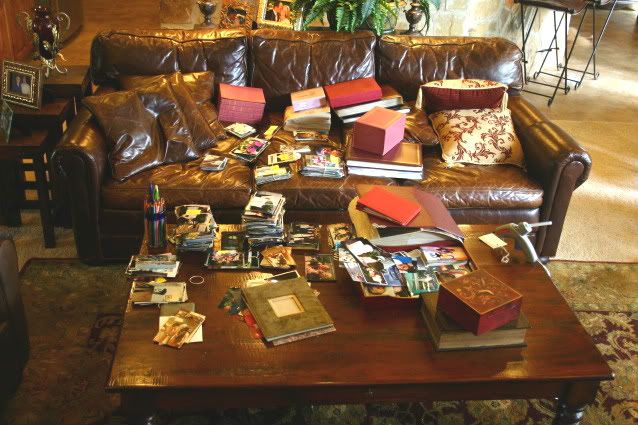 Pacing myself. Staying focused. Keeping hydrated.


I am about a third of the way through my mission and
seeing daylight at the end of the tunnel; about 700 photos so far.

Thankfully, I have passed the point of

: completely overwhelmed


and moved into:
momentum with a certainty of finishing.
A good feeling, by the way.
Organizing Projects, cleaning out closets, garage, whatever, have the

UNBEARABLE MESS PHASE

...

everything has to come out into your living space before it can be neatly returned. This phase is spilling out of the office into the living room so I can be entertained by Oprah, Dr Oz and the Biggest Loser while I work.
Break is over, gotta go. bye :)