Don't you just love it when rain puddles shrink into this?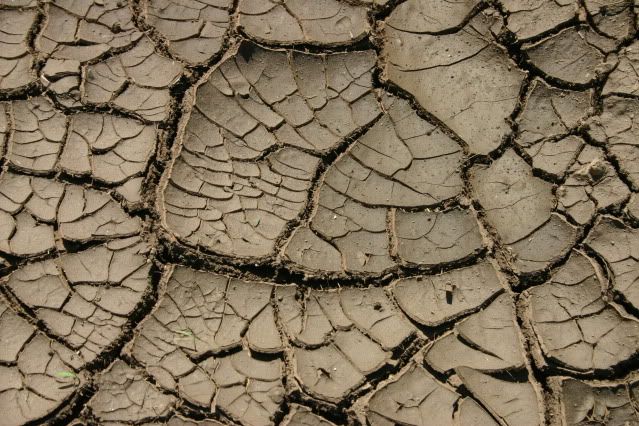 It looks like a Hershey's Chocolate Bar
. . . . or the top crust on brownies
.
When I was little I would carefully pick up the segments,

place them on my pink rosebud china;
and serve chocolate cookies at my tea party
.
**********************************************
I found

wild animal

tracks too . . . .

Raccoon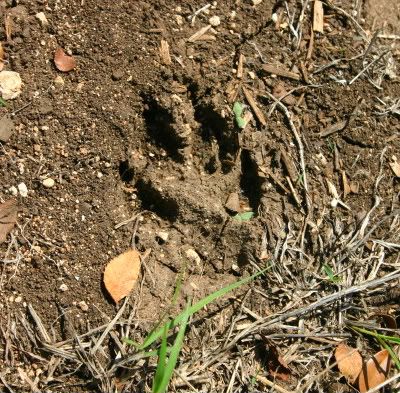 Deer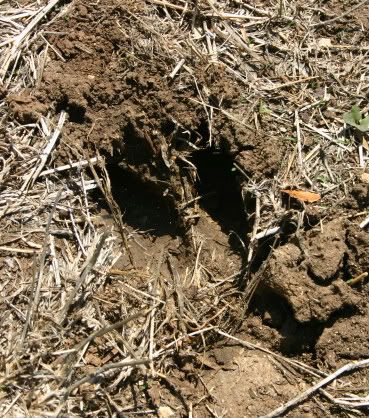 Golden Retriever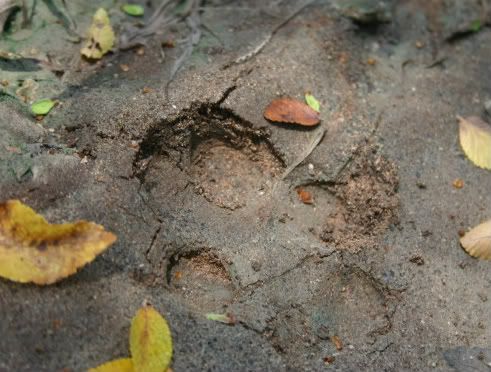 Turning for home

. . . .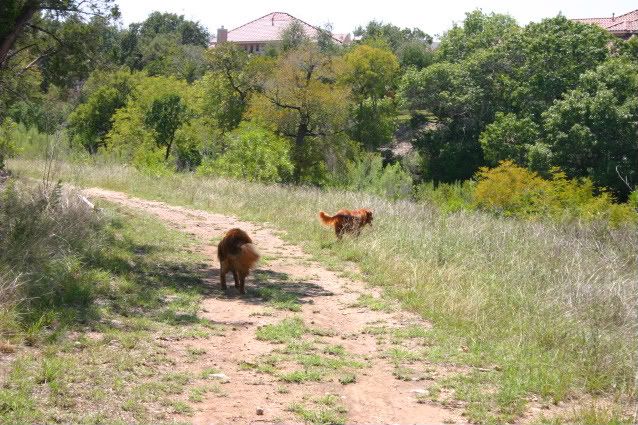 The Boys always know exactly where to turn for home.

I

don't even know
the precise spot; it always takes me awhile to find the trampled grass path. Sometimes it feels like the dogs are smarter than I am, just like a horse I rode once. We were lost in the hills and when I let the reins go, he not only knew the way home, he

galloped

straight to it.
I got to thinking about that. Do I really know how to get home . . .

Not my house,


You know, home home . . . . Heaven.
I think I do. But am I
galloping
toward it? hardly.
We could learn a thing or two from dogs.
Dogs keep it simple: eat, drink, sleep, take walks, obey master. People, with all of their intelligence and reason, complicate things.
You don't see dogs comparing themselves to one another, holding grudges, over scheduled, gossiping, living beyond their means, sleep disordered, addicted to alcohol or nicotine or chocolate or caffeine. No, just the superior species does that; the top of the intellectual chain.
But then, dogs also eat their doo doo,
so we don't

really

want to be like them.
I am just saying, sometimes we get in our own way of

getting home

.
Keep it simple:

eat healthy, sleep enough, exercise, obey The Master.