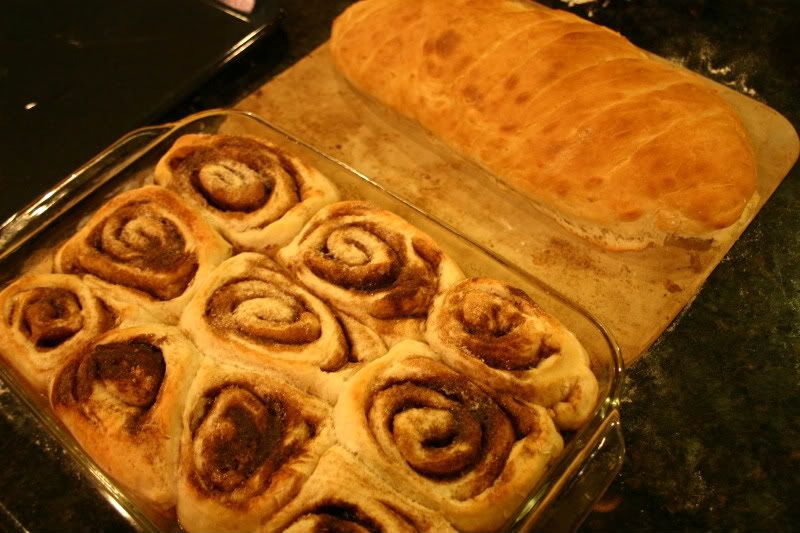 I've told you about our Italian restaurant in Fresno,

DiCCo's

.
And I told you about

Michele's bread recipe

that is just as good as DiCCo's.
But

wait 'till you hear this

.
The entree we always get at DiCCo's is

Calzone

.
Basically, it is a pizza, folded in half and deep fried
.
I know what you are thinking . . . . . . . super healthy.
Well, when we ate there in August,
we asked the waitress if they used the same dough for the Calzone as they use for the bread.
When the answer came . . . yes . . .
we knew it was time to try our bread recipe on a calzone.
Roll out dough the size of a personal pizza.
Fill with sauted mushrooms, onions, bell pepper, olives, Italian sausage, pepperoni, and mozzarella cheese.
Fold in half, pinch edges, deep fry.

al forno style: top with mozzerella, melt under the broiler.

Serve with marinara sauce.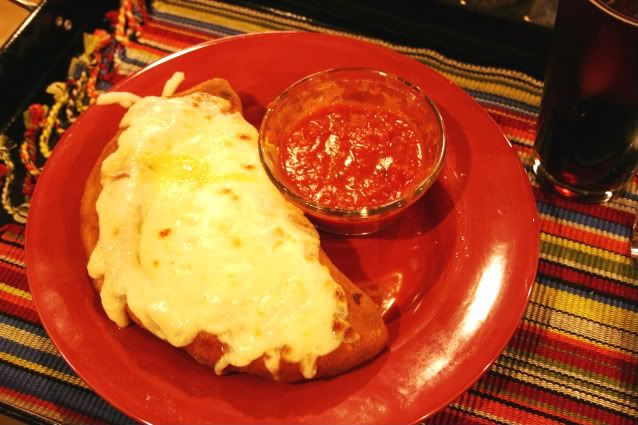 It was soooo good, Steve took a bite and giggled for a solid minute.



deeeeeeeelish!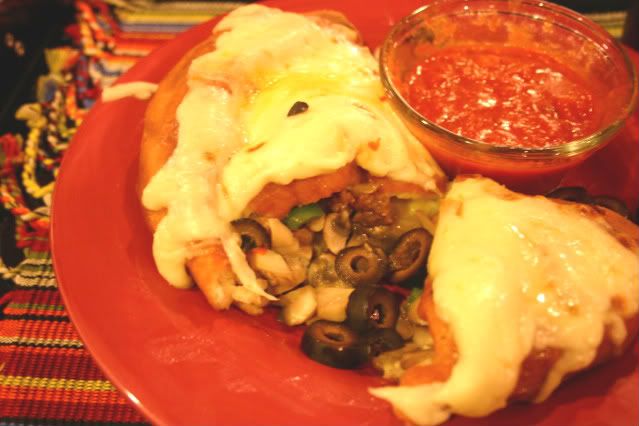 . . . . . if that isn't enough, use the left over dough to make cinnamon rolls.
Anyone who has ever been to the Big Fresno Fair

knows one of the main reasons we go:
cinnamon rolls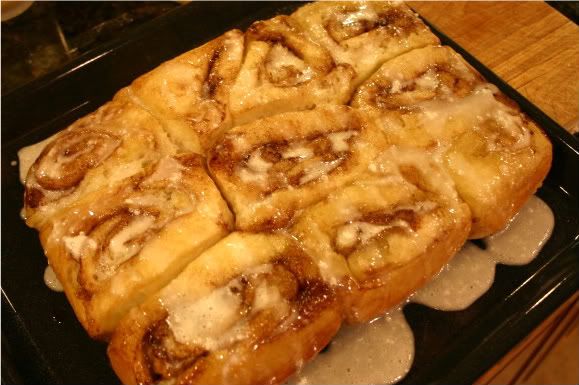 or top with pecans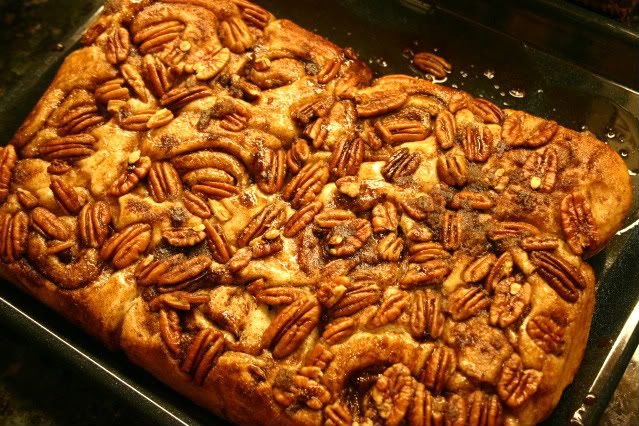 I have been trying to duplicate these rolls for years and with this bread dough,
sugar and cinnamon and a frosting glaze on top,
eureka!
these taste identical to the Fair's
----------------
-----
Michelle recommends making garlic bread

:
microwave a whole head of garlic for 30 seconds, peel and add all cloves,
plus 2 tsp of garlic powder, to the bread dough. Yum.
---------------------
My cousin Lynne recommends using unbleached flour;
she's right, it's better :)
----------------------
I truly believe
This dough would make any bread based recipe into something fabulous . . .
so, that is why I dub this the "All Purpose Miracle Bread Dough"
---------------------
Do you realize how dangerous these new found discoveries are?
I will definitely have to exercise more