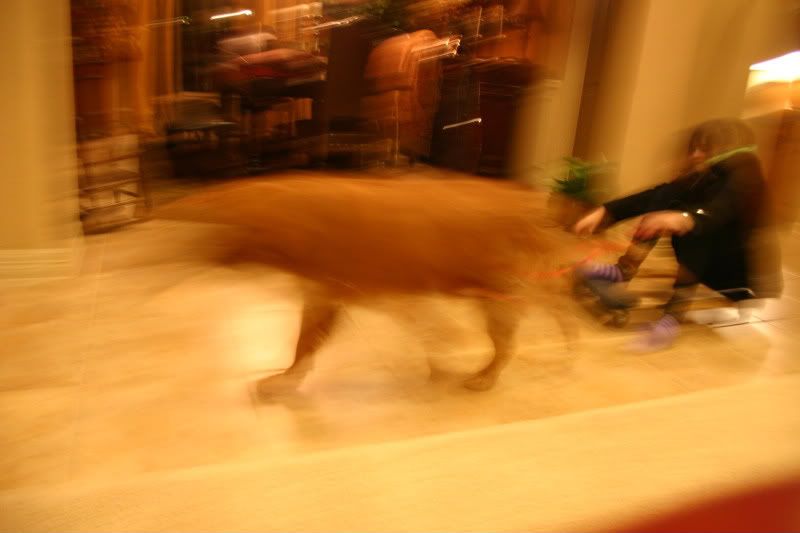 We were moving some furniture around
So we had the furniture skateboard in the house.
Chloe sat on it and hitched the dog up to pull her.
I cracked up when they went flying by.
funny girl
she will be 13 on her next birthday and become, along with 2 year olds, my favorite age for kids.
I know, it's unusual.
In fact, I have known only one other self proclaimed teenager lover,
my old friend and Visiting Teacher, Janice Wiseman.
. . . . . an interesting aside: her son, Len, is married to Kate Beckensale.
Loving my teens didn't lead to any rich and famous in-laws, but I got some great ones.
The two main reasons I love my teenagers:
1 -They make me laugh hard
2 - They are finally old enough to carry on a relevant conversation and become my friend
One of my parent strategies was to make our house a place where teens were comfortable,
that way, they would hang out there and I would know exactly what my own teens were up to.
. . . . . and the house was crazy and fun and alive with chatter
My strategy is still paying dividends;
I grew to love those teenage friends, who are now married, with families of their own.
It is really precious to receive their Christmas cards and see their children grow up
I hope they enjoy their teenagers as much as I enjoy mine.
---------------------
Tomorrow, I'll show you the new furniture arrangement
I've got to get this mess cleaned up first.