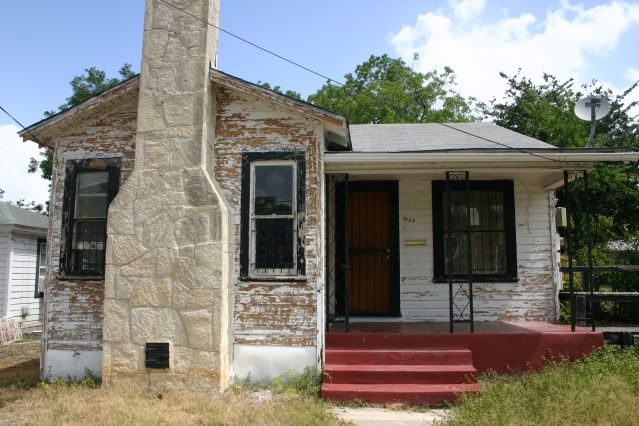 There is something sad
about a home that has fallen into disrepair.

Over the years, we have spent many hours cruising up and down streets in older districts, looking for investment properties. I always get excited, and my creative juices start to flow, at the prospect of upgrading and restoring the character of old dwellings.

Steve and I are currently renovating such a home in San Antonio. It is on the south side. Every town has a south side. In Fresno, it is on the west. But we all know what it means: undesirable, poverty, crime, and rundown buildings. We have rehabbed a few of these homes over the years, and it always gives me the same feeling: I am returning it's dignity and purpose.

These homes are often built with craftsmanship no longer used today. Even the humblest of cottages are graced with hardwood floors, stone fireplaces, wooden mantels, and custom cabinetry. Sadly, many old homes are vacant and condemned; people have moved on, leaving them to decay.They served well, for so many years; now, they are left barely standing, their dignity stifled, looking forlorn. It seems wrong to let something as proud and substantial as a home fall into complete disrepair and rot away; disrespectful of its years of service, to abandon it for another shiny new house.

If they could speak, these homes would have something to say, from under all the peeling paint and drooping eaves. I think of the families it has nested, first kisses on the front porch and babies born in the bedroom; birthday and anniversary celebrations, plans made at the kitchen table and heartaches too. It is all still there; whispers in the wallpaper and layers of paint.

We get to know a little about the former occupants from things they leave behind. As I swept out a closet in this home, I found a tattered sheet of paper with the words to a song scribbled on it. I imagined a young man in his bedroom, dreaming this song was his ticket to the fame and fortune of a rock star or rapper.

Kitchen before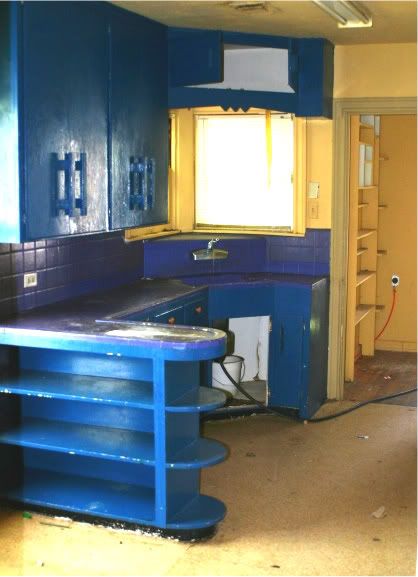 During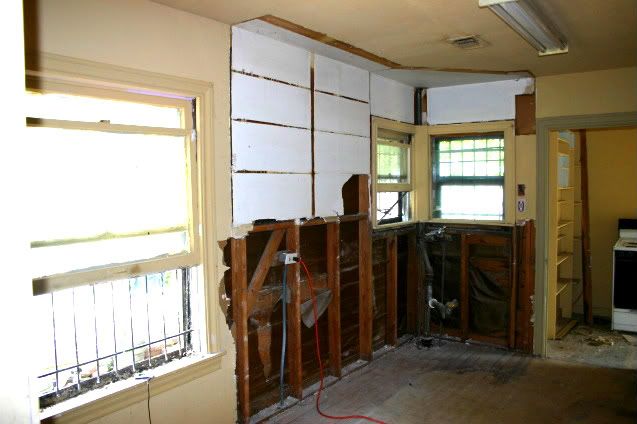 Bathroom before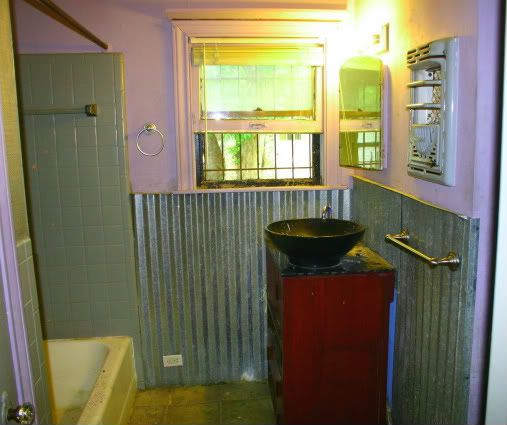 During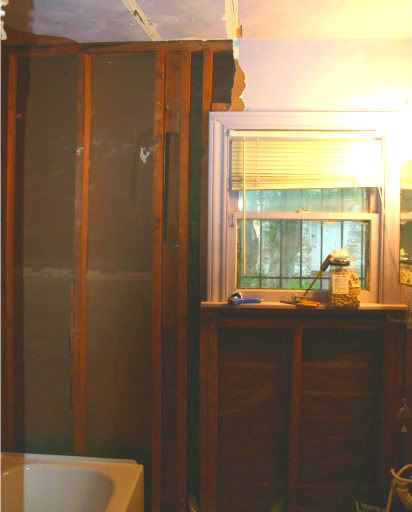 The gems of this house are the limestone fireplace and solid oak floors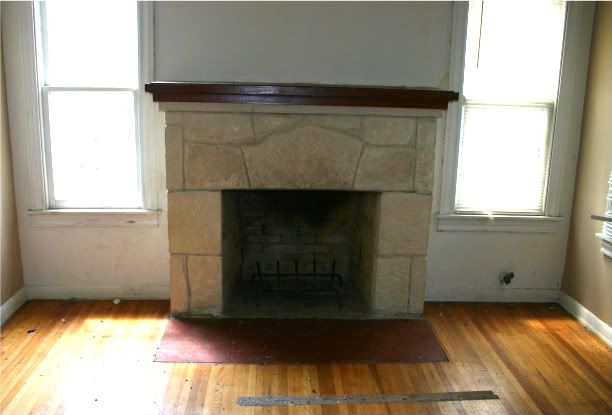 The family pitched in to help
Chrissy gave it 110 percent
As we worked, it gradually came back to life.
| | |
| --- | --- |
| | |
| | |
| --- | --- |
| | |



Until. . . . it was renewed

. . . . . . and ready to nurture another family story.