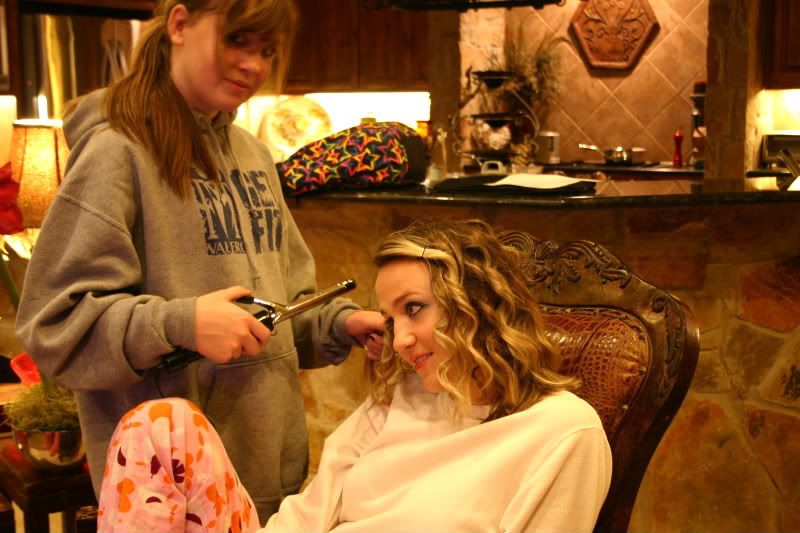 Chrissy stayed overnight with us while her hubby, Zach, was out of town.
She asked Chloe to do a makeover on her.
Chloe LOVES make-up
and doing hair.
So they laughed and chatted and bonded, like only sisters can do
while Chloe worked for an hour and a half.
********
Ladies and gentlemen, I give you Chrissy:

done Chloe style.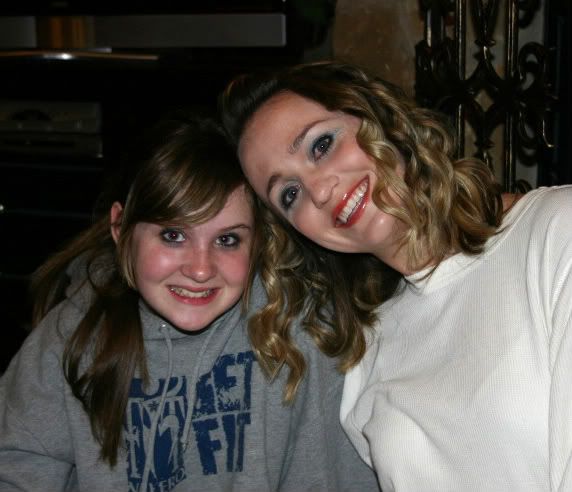 ******