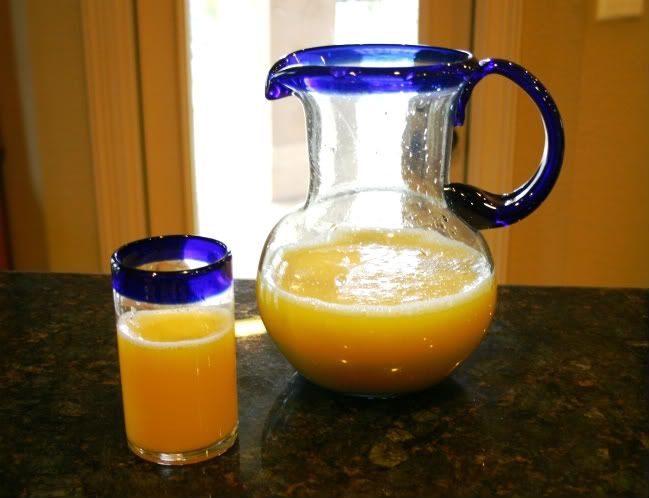 Though, I always knock on wood when I say it,
it's almost true.
I think I have an overactive immune system or something, because when the whole world around me is coughing, sneezing and feverish, I just don't contract it.
my family will testify to the truthfulness of it
Of course, I
have
been sick . . . . but in the past 15 years, hardly at all.
Maybe I have lived long enough to develop immunity to most of what's out there.
Again, knock on wood.
Somehow, going public like this, you know . . . . actually saying the words . . . .
makes me think that I will probably get desperately ill now.
Things seems to work that way.
----------------------
Steve got a cold/flu at Thanksgiving and is still coughing all night (after 6 weeks!);
the entire rest of the family had a bout with it too.
But I hung in there and didn't get sick . . . . . . . .until now . . . .
3 nights ago, I woke up with a sore throat.
I'm drinking LOTS of orange juice and water.
Last night, I took 2 ibuprofen and slept 10 hours.
So far: OK in the daytime, though not 100% . . .
sore throat, stuffy nose at night; ibuprofen does the trick . . .
doing pretty well, considering how hard it hit everyone else.
-------------------------
The other thing is . . . . when I
do
catch something, I get over it fast.
knock on wood