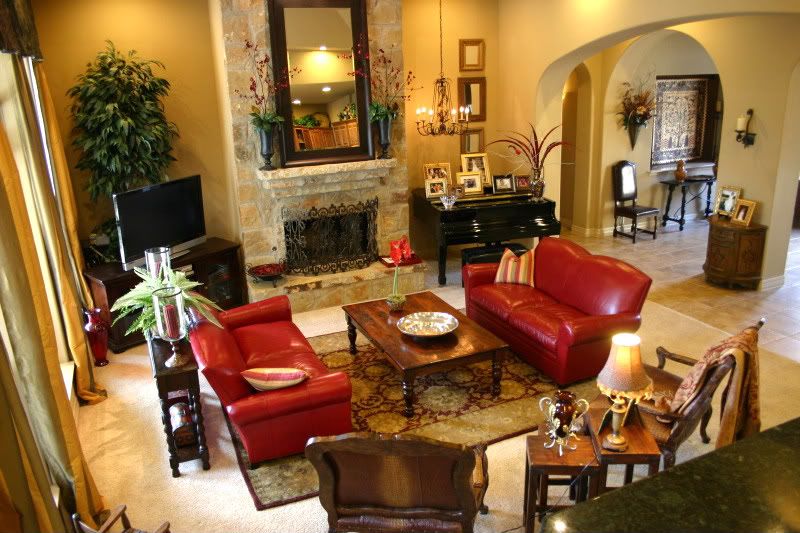 When we moved to Texas,
I decided to decorate our, first ever, brand new house
with the popular
Tuscan / Texas / Old
World
look.
The walls were already painted a color called pecan . . . translation: light golden brown.
It looked OK and I didn't have the heart or energy to repaint over brand new paint.
So I worked with it, putting in a new brown couch, 2 brown chairs, brown and gold drapes
....you getting the picture?: BROWN
Steve installed several can lights overhead, helping make up for the lack of natural light,
which is very important to my psyche.
It looked stylish, I guess, but all the brown was a little depressing
As it turned out, in my effort to be trendy, I lost
my personal style
.
. . . . I like lots of natural light, neutrals and classic lines, with splashes of color and shine, mixed with a few trendy accessories.
Come to think of it, that's how I like to dress too.
So, after 2 1/2 years of feeling like my living room just wasn't right, it was time for a change.
I have 2 red couches that have been in my office and bedroom.
Steve helped me exchange them with the brown couch and one brown chair.
I am still playing with accessories, but this is what I have so far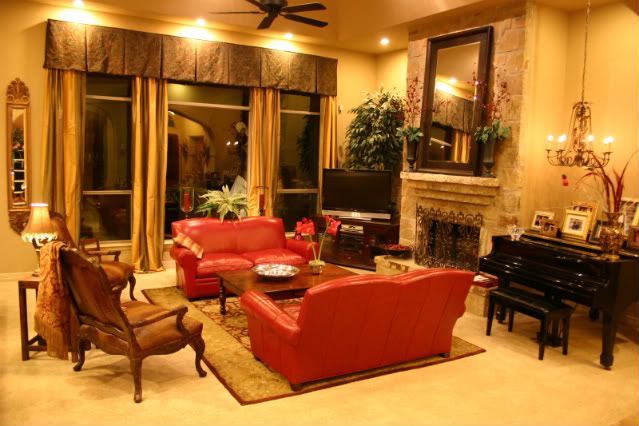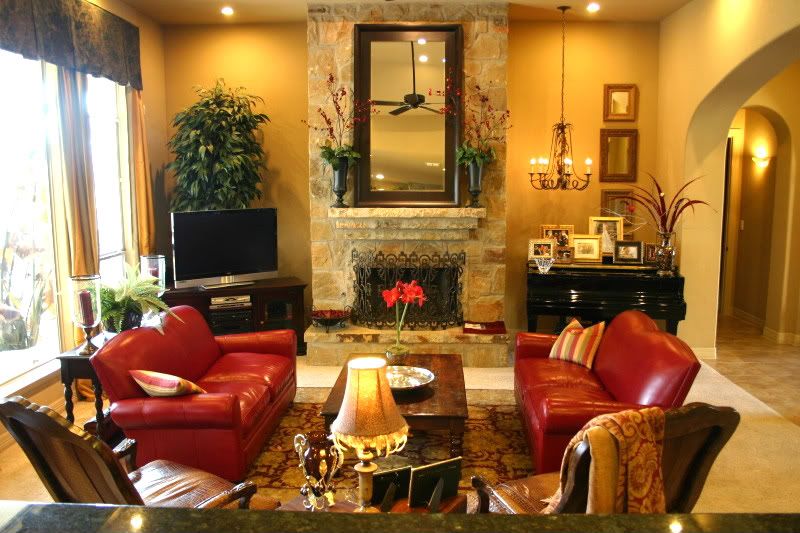 For the first time since we moved into this house, it feels like it is MY living room
I love my home. I love the change. . . . . and it didn't cost a thing!