In a few months, Brittany will look like
this!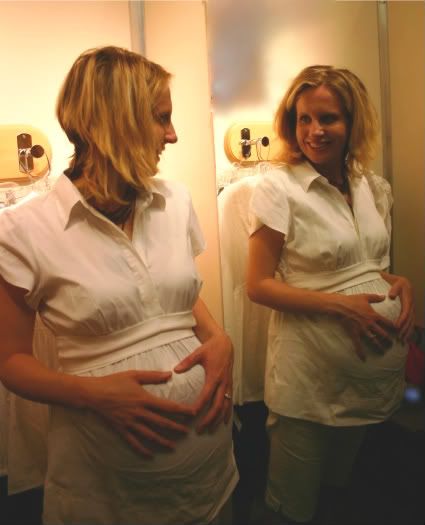 Isn't she cute?!
I am soooo excited to share her and Ili's exciting news!
I must confess;
much of our shopping spree at San Marcos Outlets a few weeks ago,
was spent in Motherhood Maternity shop.
They had little pillows for Brit to put under the clothing;
it was really fun to see how she will look!

Chloe also thought it was very funny to put the pillow under her own blouse
. . . .

not so much.
There is nothing sweeter than a new little baby,
and this will be grand baby number
four!
The due date is April 26th.
I can't wait to see if I need to buy

blue

or

pink!