Considering the name of my blog,
I thought this was appropriate: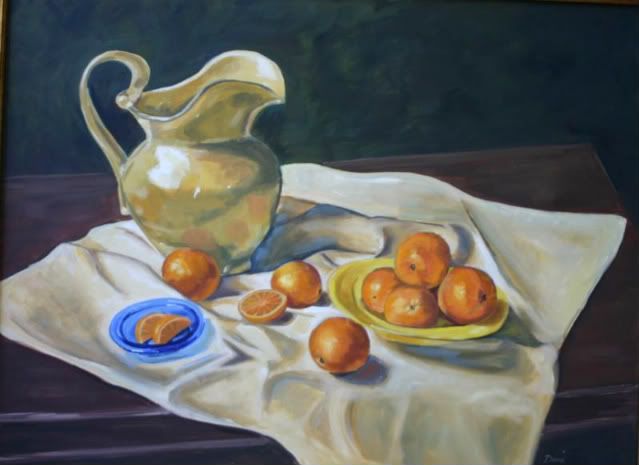 Here is my most recent
artwork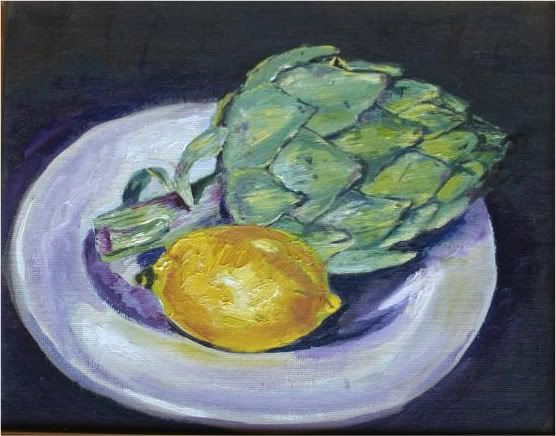 Ella In The Window
Tree of Life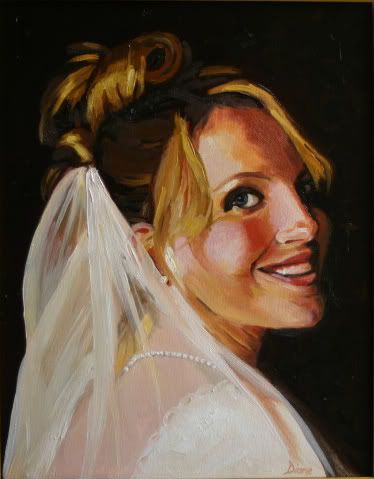 Brittany
I was a prolific artist until I got married, then, child rearing took my time and energy for several years. One day, I looked around my house and it was completely decorated with prints of other artists' work; it had been 15 years since I picked up a paintbrush.
I decided that day that I had been blessed with a love, and some talent, for art; and even if I wasn't ever going to be one of the The Great Masters, my home would rather have my work on its walls than any other artist.
I signed up for an oil painting class.
I was nervous,
wondering if I had forgotten all of my skills.
This is what I painted:
Next, I gave Impressionism a try;
it turned out to be more difficult than expected.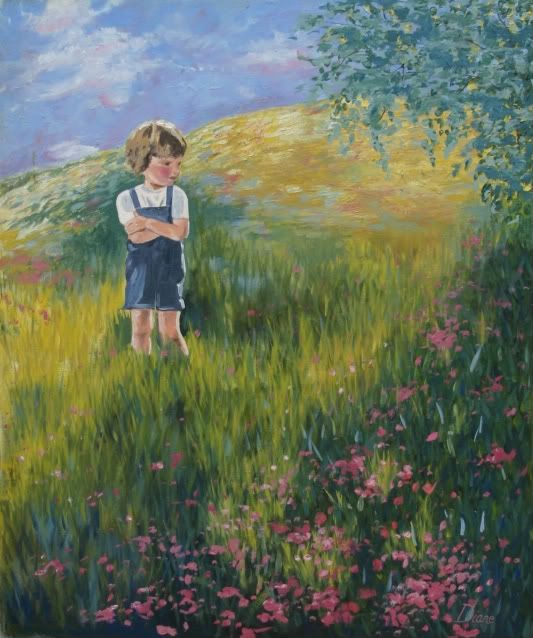 Michael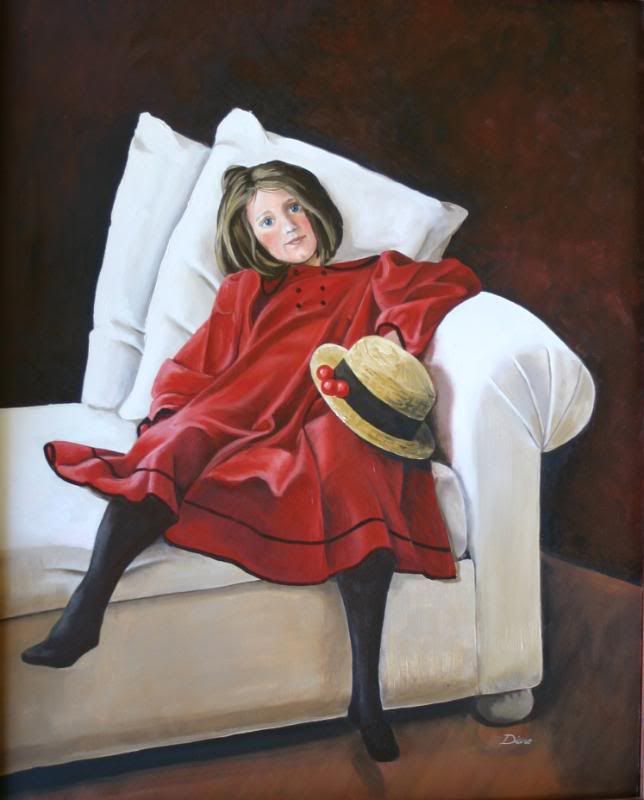 Christine Reclining
College Work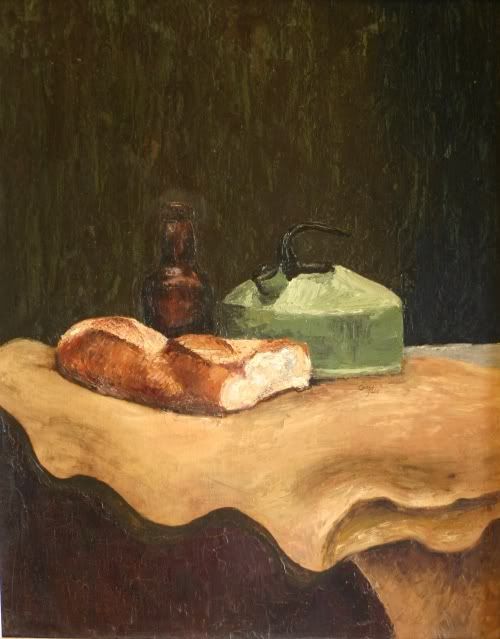 Still life with palette knife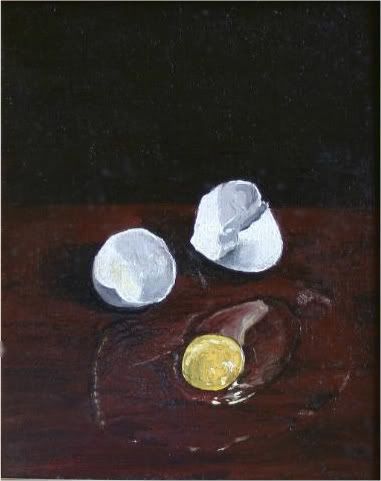 High School Work: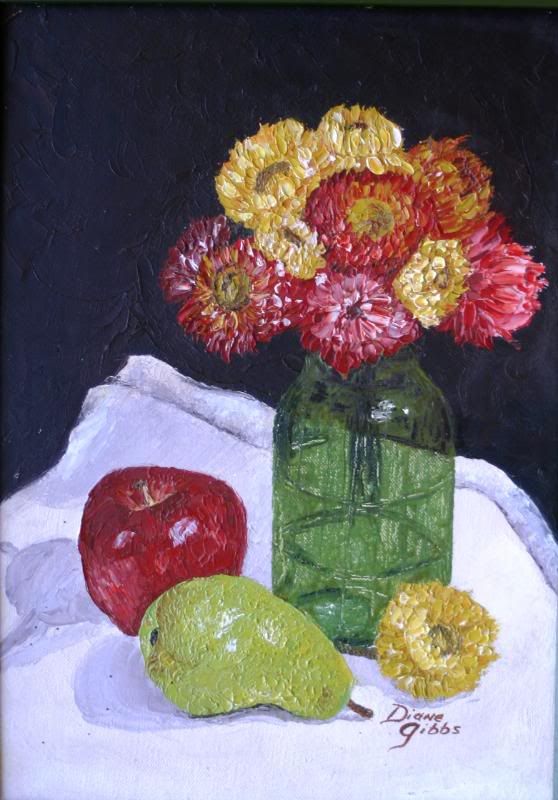 Still life with palette knife
Madonna in pastels
Four Sisters in pencil
Watercolor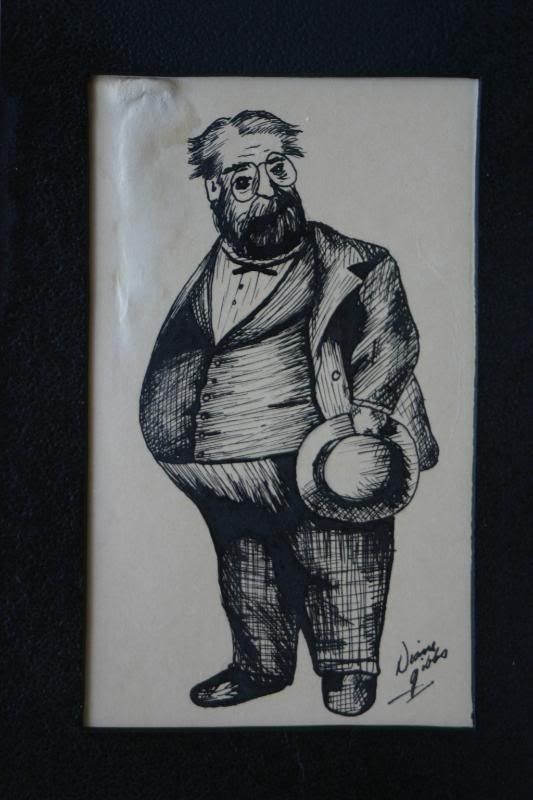 Pen and ink
Painting brings peace to my soul.
I lose track of time and hours pass like minutes.
I hope you have something like that.