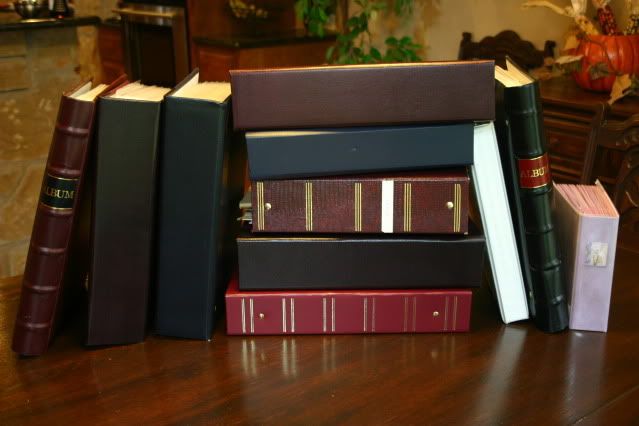 This is what
3400 photos
looks like when organized into photo albums.
Pheeeeeew!
This project was long overdue
and it feels
fabulous
having it all done.
In addition to
2400
photos in boxes in the garage,
There were an additional
1000
photos to print from computer files.
We hadn't printed many photos since we moved to Texas
. . . that was
4 years ago
!
So, I had some catching up to do.
Now I just have to keep it up to date.
No prob :)