Shot high fashion model photos
(the fan blowing our hair is the high fashion part)
Brittany and Ili bought a cute fixer-upper
We had fun helping them remodel the kitchen.
We did electrical and sheetrock repair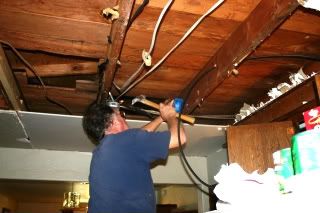 Painted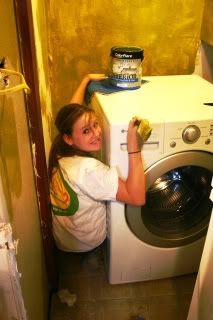 Installed new flooring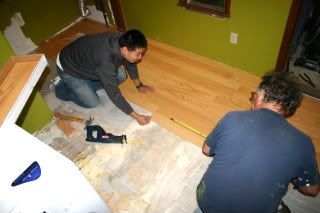 . . . . and turned THIS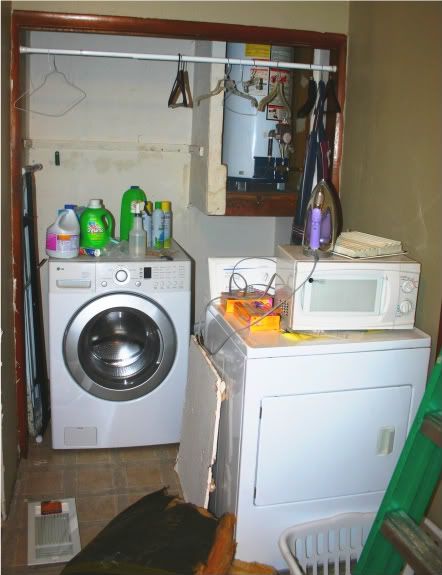 Into THIS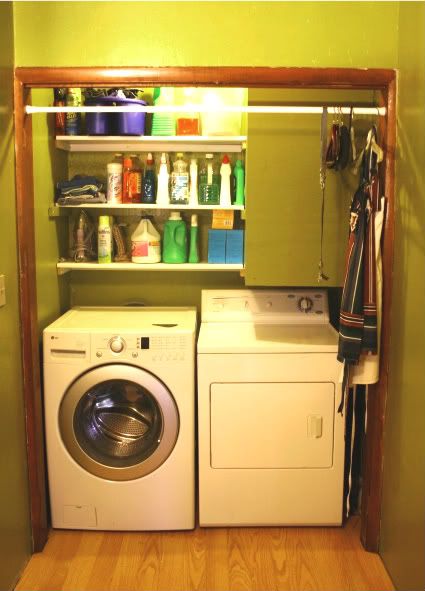 . . . . and THIS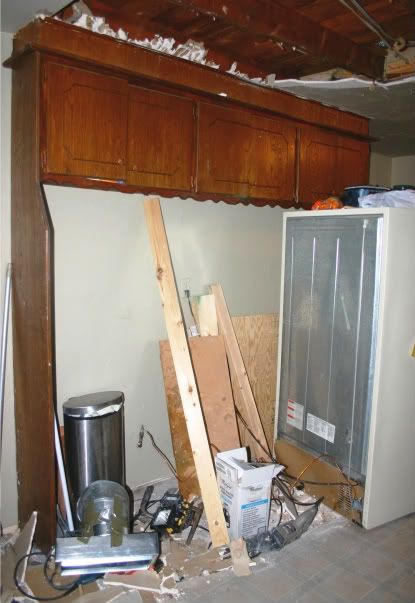 Into THIS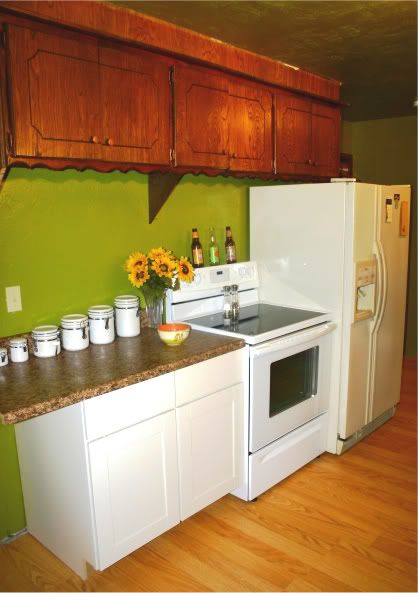 I love the retro vibe, very Anthropologie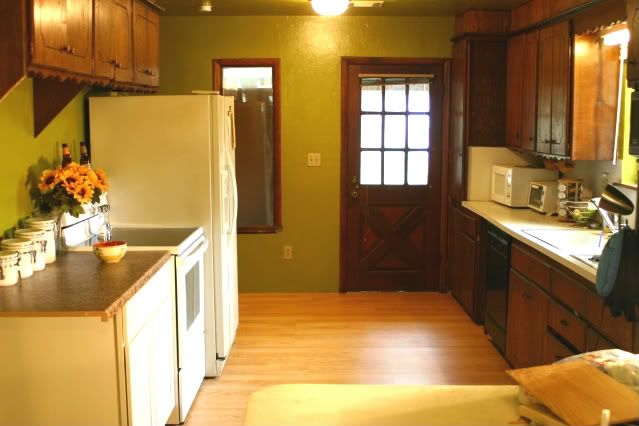 ---------------------
My Grandma Gibbs was from Oklahoma
and
she made the best fried pies in the world.
I am not exaggerating ...not even a little bit.
These little half moon shaped apricot filled flaky crust delights
Were soooo good that someone actually stood up at her funeral
and said,
"I'm sure going to miss her fried pies".
On many a visit I asked Grandma to teach me how to make them,
I could never get the crust just right. Hers was flaky perfection.
So, after repeated mediocre attempts,
I accepted the fact that Grandma's fried pies were just
one more special thing that passed away with her.
At least that is what I thought until today.
----------------------
Driving Interstate 35 from Oklahoma to Texas,
THIS

sign marks exit 51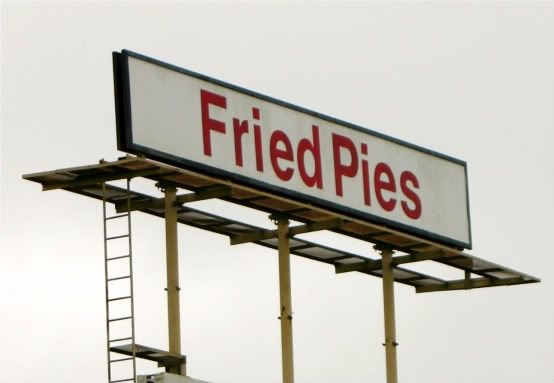 The car just pulled in on its own,
we couldn't control it.
The moment I walked into the shop,
the aroma placed me in Grandma's kitchen.
My hopes began to rise.
In order to make the most direct comparison, I tried the apricot.
Took one bite. . .

and oh . . . my . . . goodness . . . .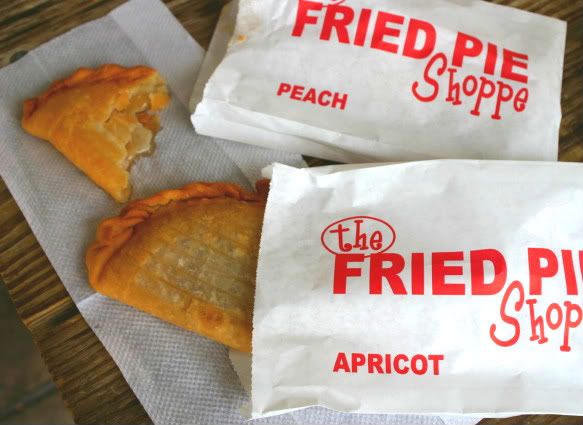 I can't think of a superlative that is super enough
It was identical to Grandma's,
The crust, the filling, EVERYTHING.
I ate one and bought 2 more.
It turns out, fried pies were not just my Grandma's thing,
they are an Oklahoma thing.
We will definitely be making future stops at exit 51.
Yummy Treat. Warm Grandma memories.