this morning at 2:30am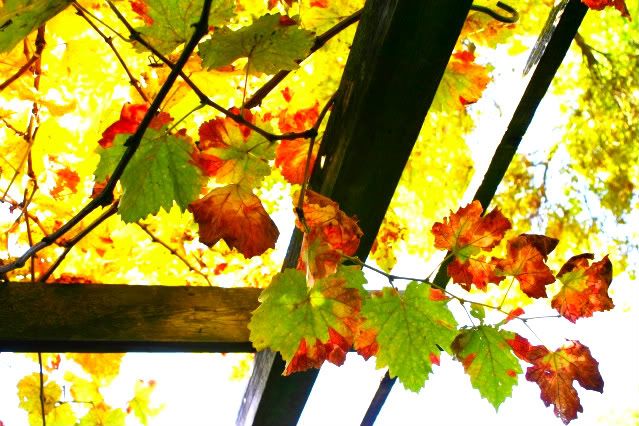 in my tired state, I am making today a decompression day.
no work (I should be in pre-tax season training today)
no unpacking . . . . . no laundry
it can all wait.
There are a lot of feelings that came with the passing of dad Freeman:
facing my parents' mortality, facing my own . . . . and Steve's,
weighing what really matters against what doesn't,
evaluating how my life has been spent so far and how to maximize the rest of it,
loving everyone in my family more than ever,
feeling more gratitude for small things.
today I am introspective, quiet, happy.
today I am doing only my favorite things:
in my robe, sitting in front of the fire
sipping Steve's cocoa and looking out the window at the rain falling
on the woods that are preparing for winter
Steve is cooking french bread (more on that in a future post) and Scarface (perfect copy of DiCCo's yummy dish)
Chrissy and Zach are over for a visit. It's a good day.
I have much to share in the next posts, but until I sort it out, I'll start with this:
I know I have posted a lot of fall photos,. . . . this is the last of it.
California had such beautiful color...
here are some photos of my parents yard . . . . I see so much of them in their yard.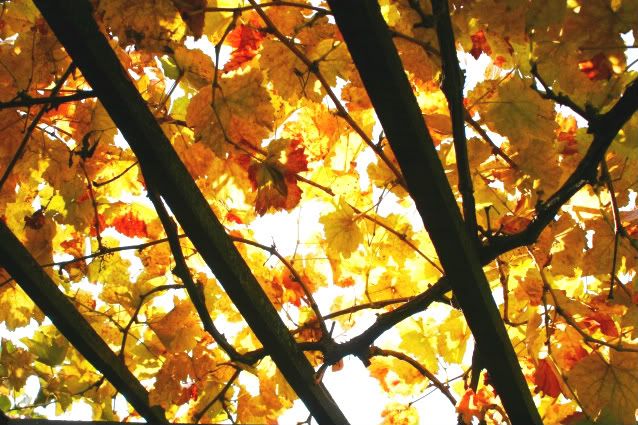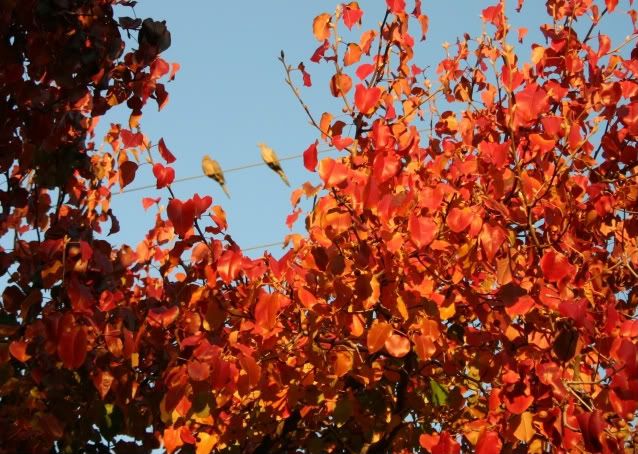 this little couple has made a home in dad's grape arbor