Brittany's husband, Ili, is a very interesting guy.
In addition to flying 707's (as an Air Force Navigator)
and living an international life,
(born in Taiwan, raised in Australia, then moved to Chicago),

he's a great cook!


He treated us to a

delicious

Asian meal of
Pork Fried Rice, Adobo Chicken, and Sticky Rice.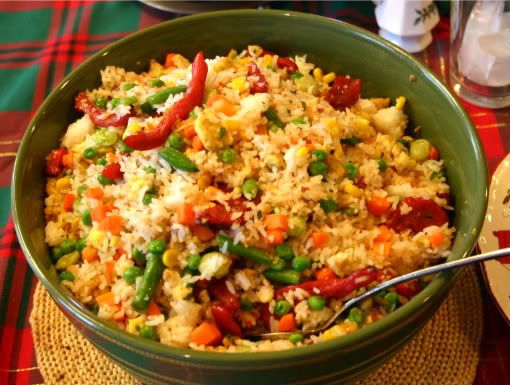 For dessert, he showed us how they party Down Under.
Tim Tams are a favorite Australian cookie.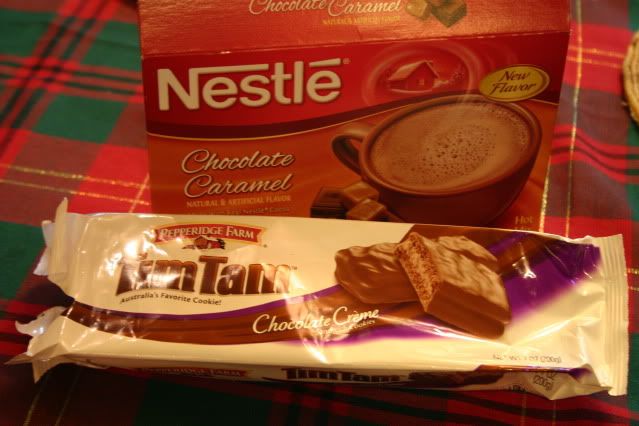 When you use a Tim Tam as a straw to drink hot cocoa,
it is known as a Tim Tam Slam
(demo by Zach)


Here we all are slammin' down dessert and having a great time!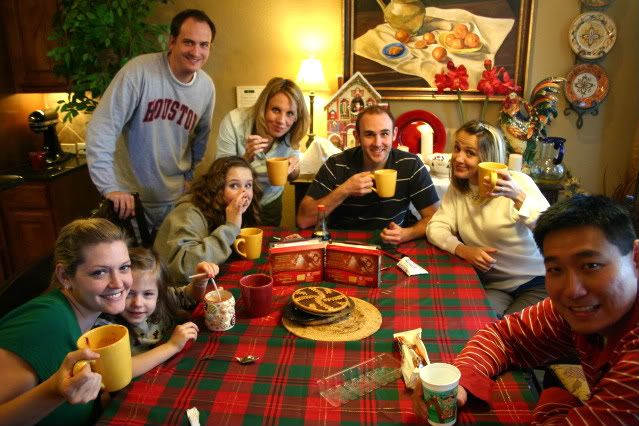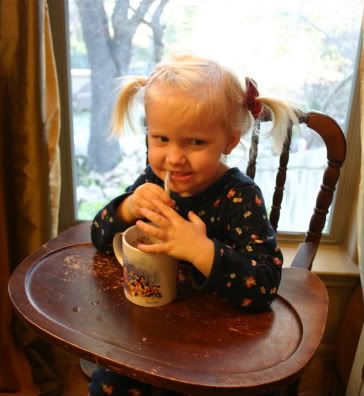 thank you, Brit and Ili for a deeeelish dinner and dessert
. . . and the perfect break from leftover turkey :)