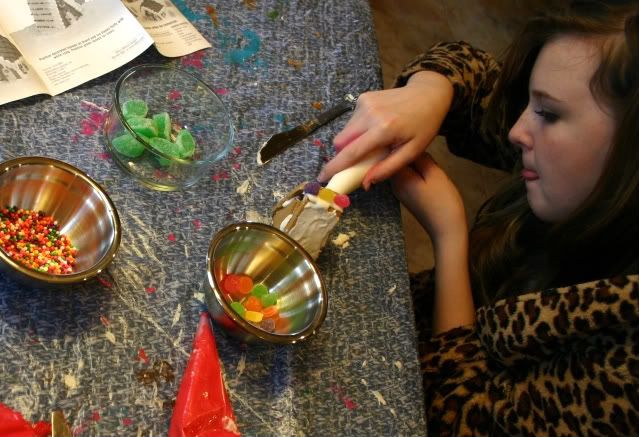 Chloe and I love our tradition of working together on a gingerbread house.
This year, I found a kit with an entire village!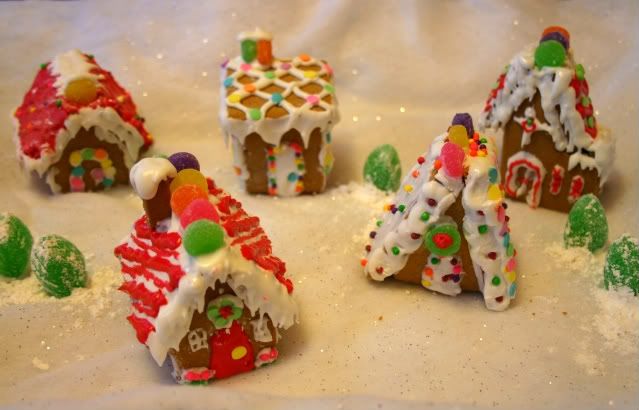 Isn't it cute?
We had a great mother-daughter time today, constructing our little neighborhood.
Chloe decided to live in the one with the red stripe roof,
I live on the street behind her, under the other red roof.