baking cookies for neighbors and special friends.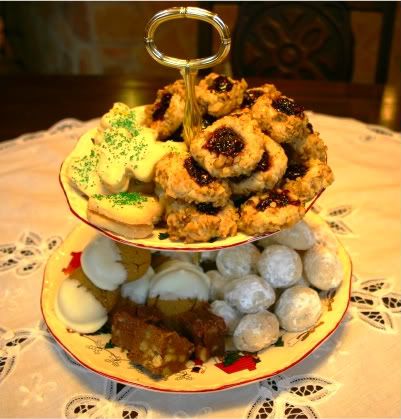 Yesterday was baking day;

we started baking at 11:30 am.

Everyone pitched in to help.






Each cookie is a special family recipe:
Freeman Fudge


(Steve's specialty. Recipe from his mom, Lois)
Mexican Wedding Cakes


( my personal favorite. Recipe from Lois Freeman)
Thumbprint Cookies
(Brittany's specialty)
White Chocolate Dipped Molasses Cookies


(recipe from Marci's family, the Miners)
Lemon Sandwich Cookies
(added this year, recipe from the Kelley Anne Miner)
200 cookies and a batch of fudge

were baked and delivered by 4:30pm.
Merry Christmas from the Freemans !