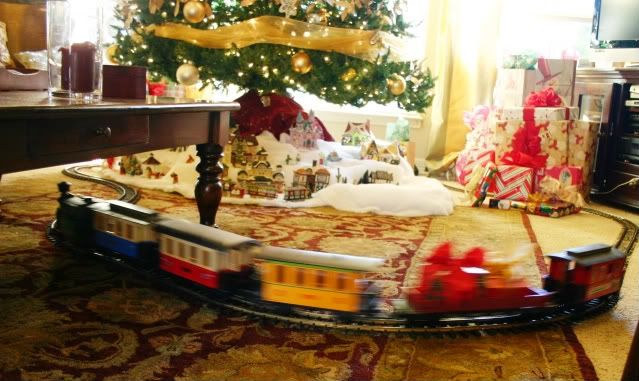 Our traditional Christmas Eve dinner is a buffet,
this year we have:
hot ham and cheese rolls

potato cheese soup
cream cheese with raspberry chipotle sauce and crackers

artichoke/jalapeno dip and tortilla chips

german sausage with honey mustard on crackers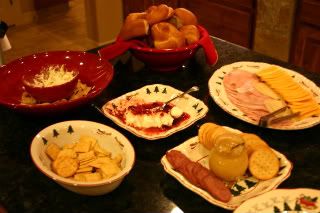 mexican wedding cakes and Steve's cocoa for dessert
today, we made everything ahead for Christmas Day dinner
turkey stuffing

beans

yams
jello
pumpkin pie
pecan pie
chocolate pie
breakfast casserole
this just leaves the turkey, potatoes, gravy and rolls to do on Christmas Day
The tables are set
the dogs are ready for Santa,
they are the only ones left around here who believe in him
(I am kinda sad Chloe doesn't anymore)
Santa will be here soon!
THANK YOU!
to the kind person who left this beautiful fruit basket on our doorstep!