Meet Richard & Naomi Gibbs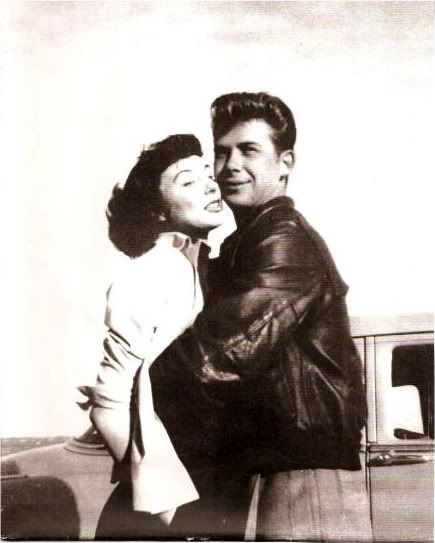 My sweet parents
They met at an Air Force dance in Madison, Wisconsin.
Married 3 months later.

Three days after the wedding, Dad left for a year, to Korea.

That was love during war time.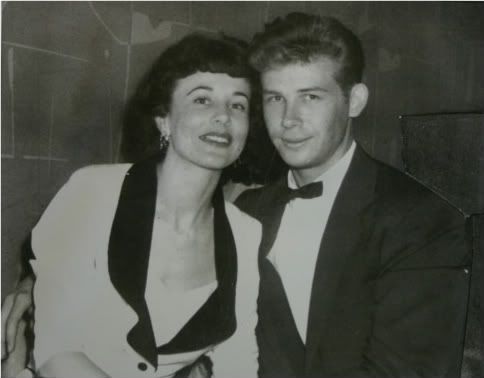 Wedding Day - August 27, 1953 - Reno, Nevada




When he returned, I was 3 months old.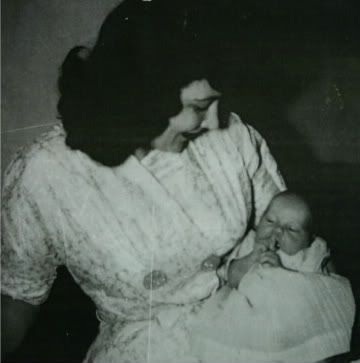 Then came:

Getting reacquainted,
completing dad's education,
and meager living.





Dad finished school and took a job teaching High School in Weaverville, CA; life got better. He went on to earn a Masters Degree and a Doctorate, instructing Economics at Fresno City College until his retirement. Dad is brilliant; able to recite facts about almost anything. He is the one you want on your team when playing Trivial Pursuit. Dad took his role as head of the household very seriously. He worked hard, taking summer school assignments and second jobs to provide us with security. He kept the house and autos repaired and always had a project going, like refinishing furniture. The desk in my office was his father's. One summer, dad refinished it and gave it to me. It is one of my treasures.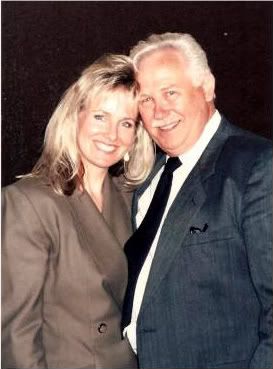 Mom was teaching dancing at Aurthur Murray Studio when they met. She is a wonderful mother. Her gift, a steadfast testimony, has never wavered. Dad was not a member of the Church, but never stood in the way of our activities in it. Every Sunday, mom sat with 4 little girls in Sacrament meeting and made sure we all attended midweek Primary and Mutual. As grown women, we all love the Gospel and have married in the Temple. She is a strong, remarkable woman. She is an excellent Interior Decorator, and even had her own shop for a few years. Mom also has incredible style....a true lady, who always carries a lace edged linen hankie.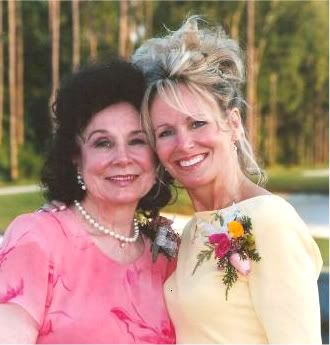 They were blessed with 5 beautiful children, the only son, Richard, passed away from SIDS at 2 months. I was 8 years old, my sister Marsha, was 4. It was my first experience with the concept of bad things happening to good people, something life seems replete with. Much grief followed in the ensuing months. Mom became pregnant as soon as possible; the birth of
Jennifer, 10 months later, helped heal the loss of Richard. Susan arrived a year later, and the family was complete.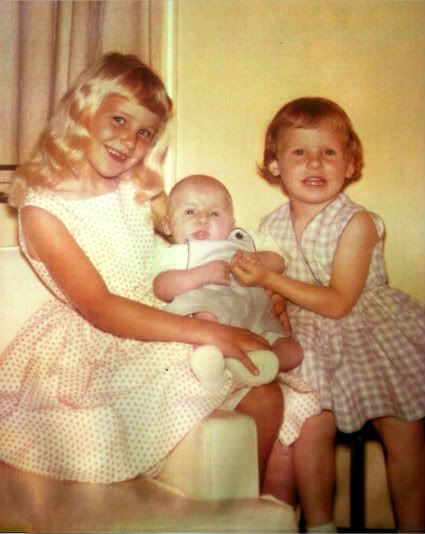 Diane, Richard & Marsha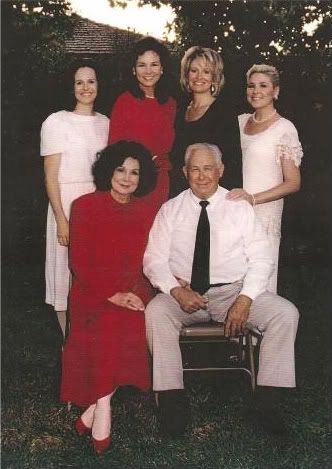 We had fun times growing up. My childhood memories are good. We had a boat and I became a decent water skier. I always loved it when dad would ski because he would let me drive the boat. Mom tried hard, but we nearly rolled out of the boat, laughing, when she was back there with her huge life preserver, trying to get up on those skies. We would have great picnics on the shore and go home happy and exhausted from the sun and water.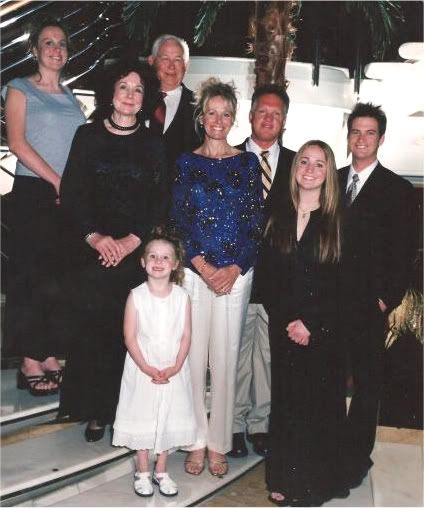 Cruise to Canada


Some of my favorite times with my parents have been since I have married, when we vacation together. We always laugh a lot when we travel. Dad relaxes and shares his clever wit. Mom is fun loving and always positive.

They attended every special event in my family's life; blessings, baptisms, recitals, and games. Always there to lend a hand; they babysat, mowed, and repaired; helped with moves and even business start-ups.




My parents are a great blessing.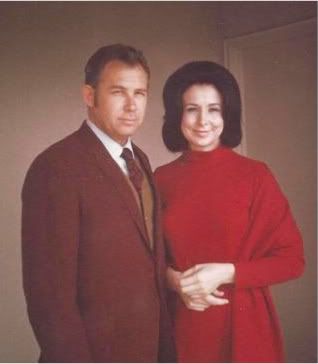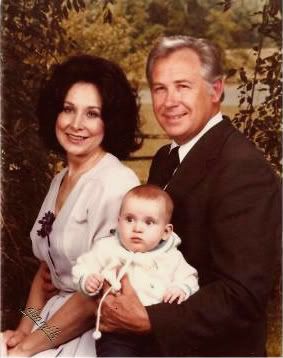 With their first grandchild, Michael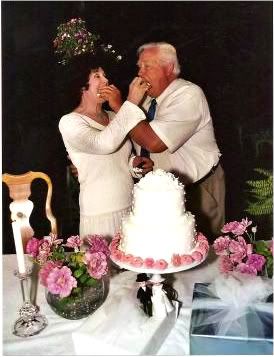 50th Wedding Anniversary





Dad joined the Church a few years ago
and they were Sealed in the Temple.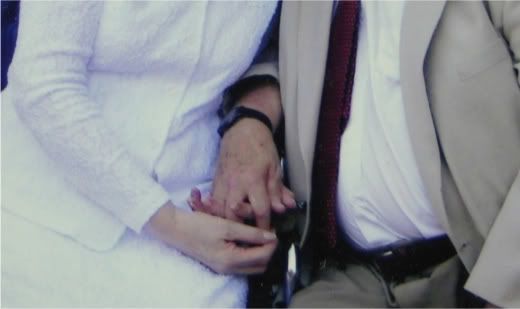 They eat dinner holding hands.

They fall asleep holding hands.


They are very much in love.
Mom and Dad in front of Temple.



Happy 56th Anniversary Mom & Dad
I love you