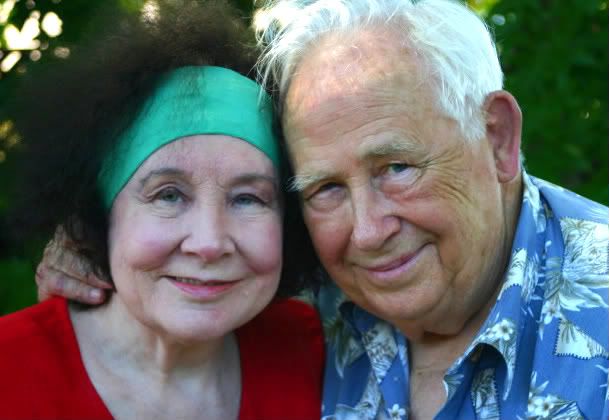 We are home from our wonderful trip! We had a great time with our loved ones in California.
It was hard to leave them.
Here is a chronicle of our

adventures

,
in 3 parts, because we had so many!
We left San Antonio at 2pm and drove
24 hours, straight through
. With all of our food on board; stops were limited to necessary ones: gas, driver changes and restrooms. We have done this drive so many times, we have a routine. In the past, we have stayed in hotels, but I hate waking up and still having 12 hours to go, so, as long as we feel rested enough, we prefer to go non-stop. Plus, it gives us another day of visiting when we get there!
From San Antonio to Los Angeles, we see 20 hours of
THIS: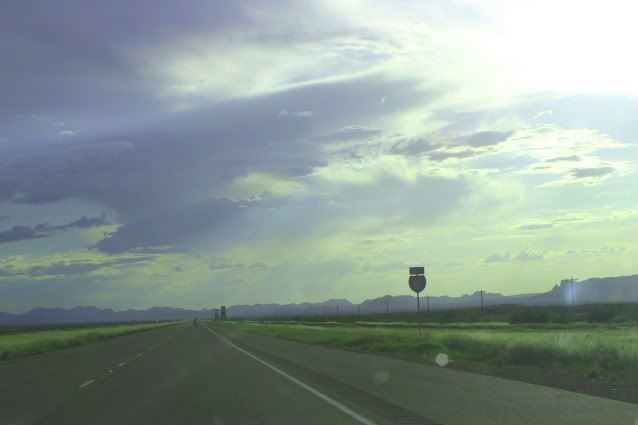 I have learned to appreciate the unique beauty of the desert, especially at
sunset

.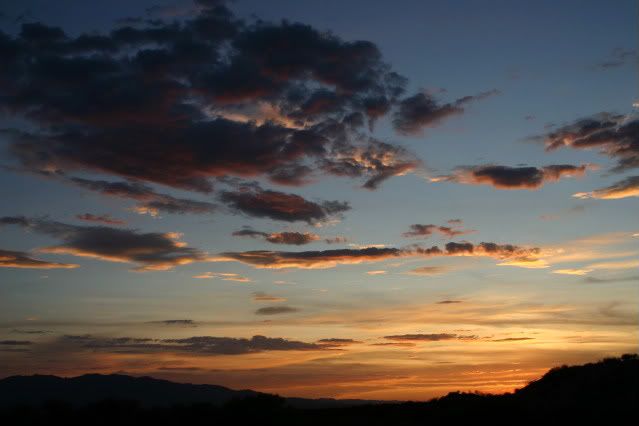 At 8:30 pm, we heard a loud noise from the under the car, so we pulled over to check it out. Though it wasn't flat, the
tire was unraveling
. Six ½ hours at 75 mph on 100 degree pavement will weaken the best of tires, I guess. With only a few minutes of daylight left, we got go work. The trunk, Steve had painstakingly packed so tight that a dime couldn't be slipped between bags, had to be emptied to get to the spare and jack. Steve was amazing, wasting no time. We were back on the road in 15 minutes …..and the spare tire took us all the way to Fresno.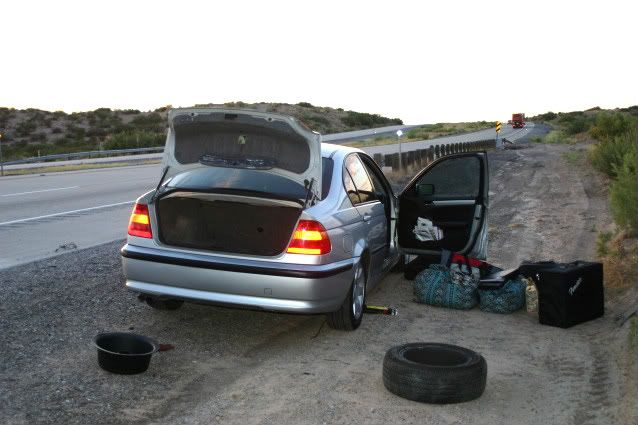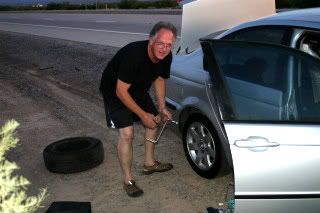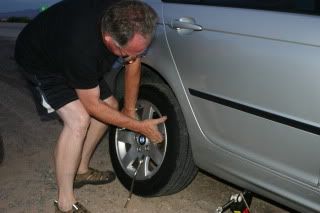 We arrived, right on schedule, at noon the next day. Mom and Dad always make it a special occasion when we visit, and this was no different. They took us out to lunch at one of our favorite restaurants:
The Chicken Pie Shop
. You know how it is when you move away from a place and you miss your favorite local restaurants? Well, CPS is one of those. We love the old fashioned coffee shop interior with the big plastic chickens decorating the walls. The homemade chicken pies and mashed potatoes are worth crossing 3 states for.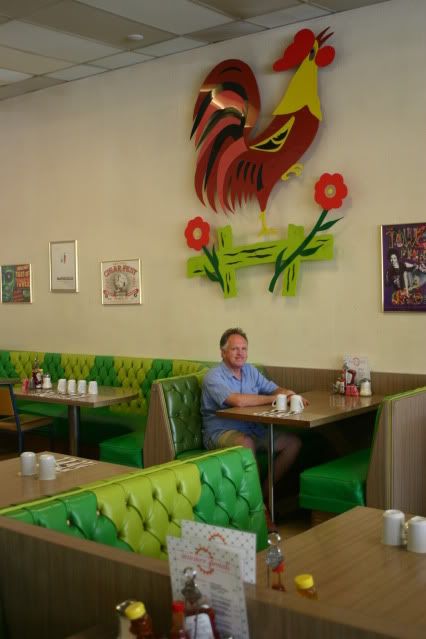 Another yummy favorite, that I can't get in San Antonio, is See's Candy. My sweet parents have difficulty getting around these days, yet, they always venture out to the
See's Candy
shop to
make certain we have a box awaiting our arrival.
This
was the scene awaiting us when we opened the door to the guest bedroom: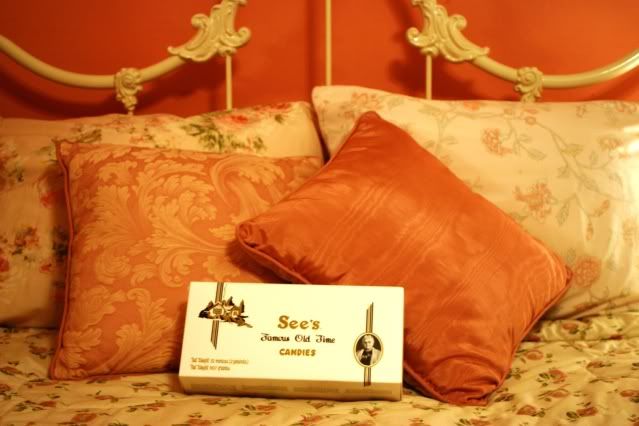 The next day was Sunday and we met up with Steve's parents and sister at church.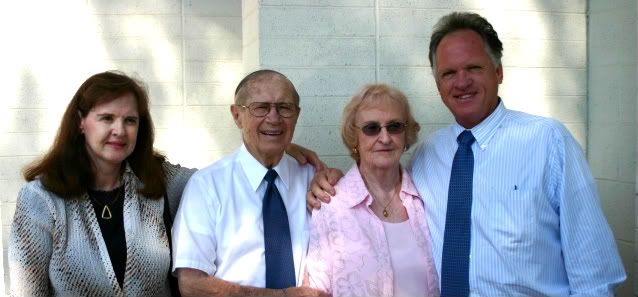 LaRee, Tom, Lois, Steve
They still meet at the same building that I attended while growing up. Sitting in Sacrament Meeting, my mind was flooded with memories: my baptism, talks, road shows, dance festivals, Relief Society bazaars, Pioneer Day picnics, ballgames, and my first conversations with Steve. In those days, members used to help build the chapels; at age 7, I watched my dad lay the wood floor on the basketball court. I remember stepping carefully, so I wouldn't fall through.
Nick and Michele
, our niece, are also in that ward; they have the cutest family. I got to hold Lila during most of Sacrament meeting, what a doll.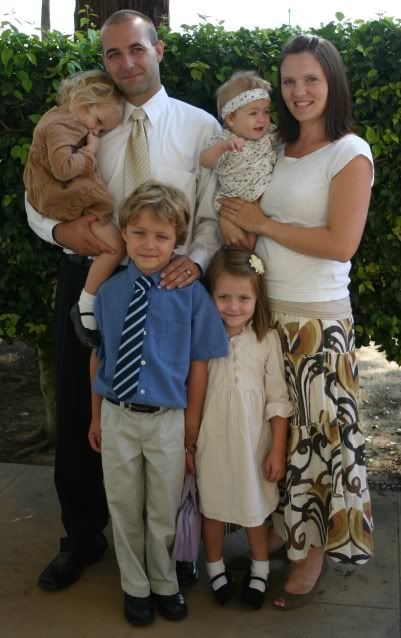 This is my sister, Marsha, affectionately called,
Bo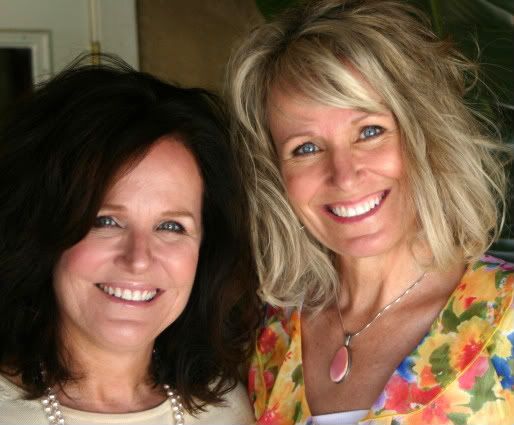 She and I were the only children until I was 9 years old, so we grew very close. We look and think a lot alike, finishing each other's sentences and often showing up to events wearing, unintentionally, the same outfit. Marsha, the only daughter still living in Fresno, takes great care of our aging parents, acting as their housekeeper, shopper and chauffer. I truly appreciate all that she does for them.
Marsha and husband, David
David and Marsha treated us to a delicious dinner at
Tahoe Joe's!
The four of us always laugh a lot when we get together.
Thank you guys! We love you
.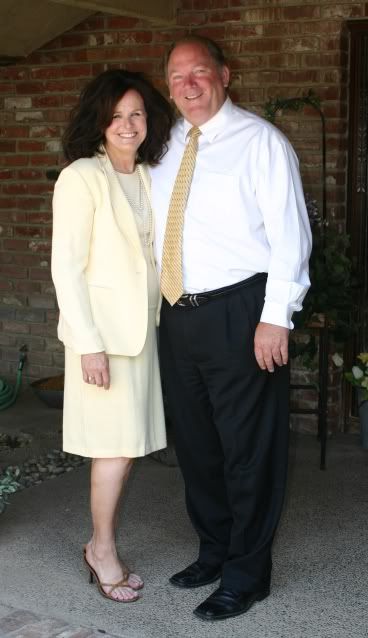 She looks just like my mother in this photo!
Marsha & David have 7 children. Chloe is fast friends with their darling twin girls. These three spent every minute together.
Cousins are the Best!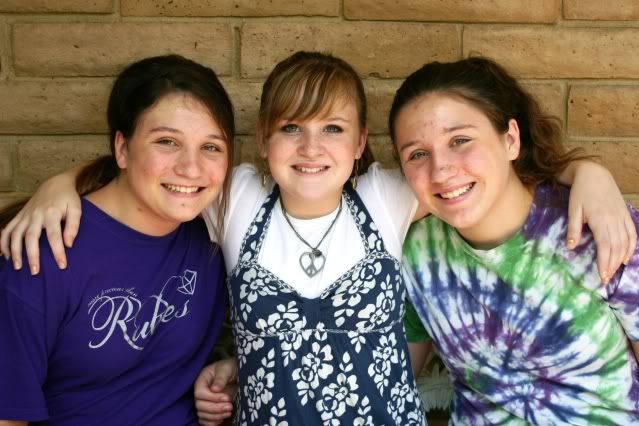 Francesca, Chloe, Dominique
Milan, with a
kitten stowaway
Steve repaired mom & dad's swing: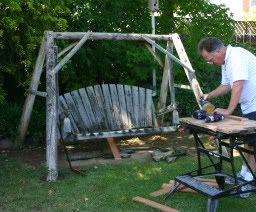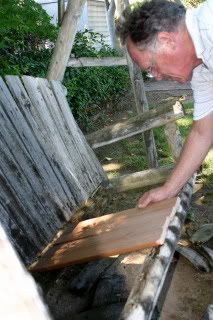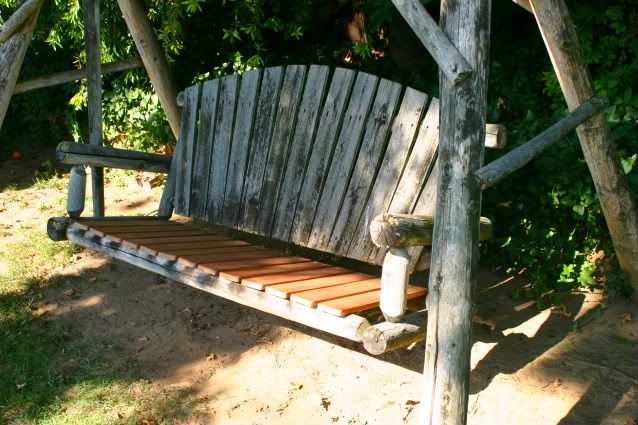 Good as new! It will be a perfect match after it weathers a bit.
I love my parent's backyard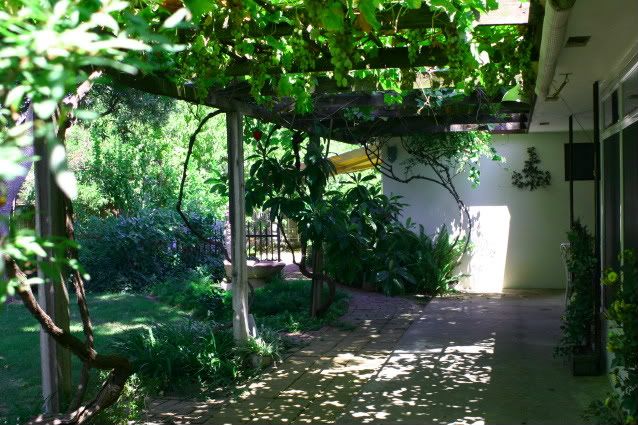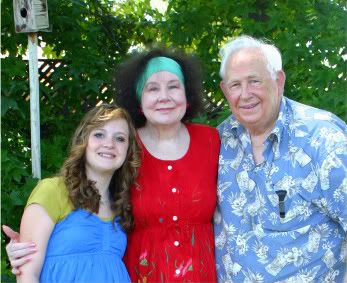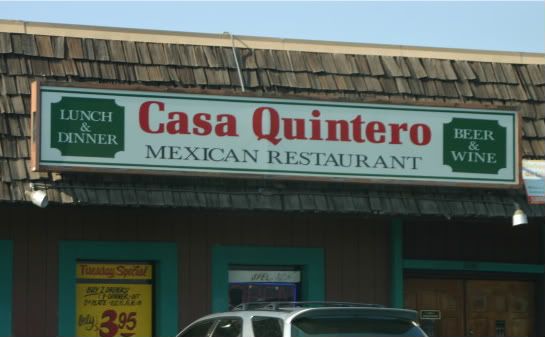 Dinner at our favorite Mexican restaurant,
Casa Quintero
……Yummy food, great company!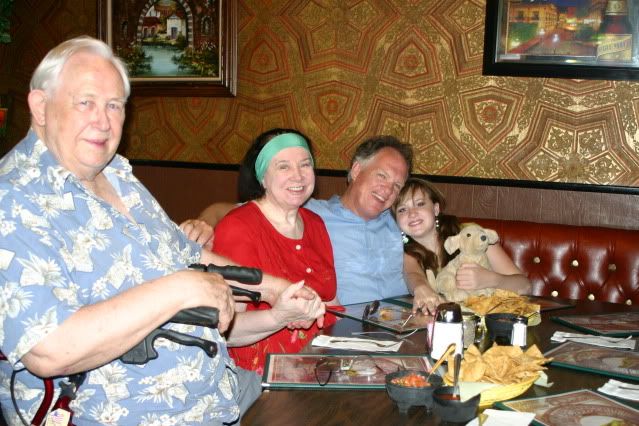 To be continued………………