We love to go out to eat.
Lots of times, while we are sitting there, we say,
"I bet I could make this."
Steve is a Master Restaurant Recipe Copier.
I am serious. He has a degree in it. A Doctorate, I think.
Today, I decided to duplicate
Apple Pie Apples
From
Rocky Mountain Chocolate Factory
Step One
:
Refer to my ancient favorite recipe books
......and discover, I am on my own. No such recipe.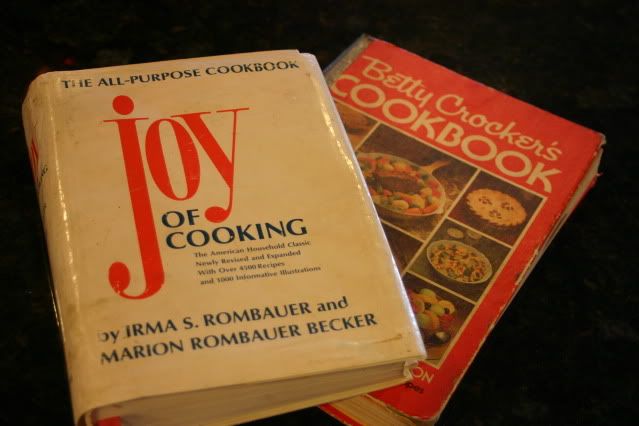 Yes, that is duct tape holding my beloved Betty Crocker together
Step Two:
Wash Apples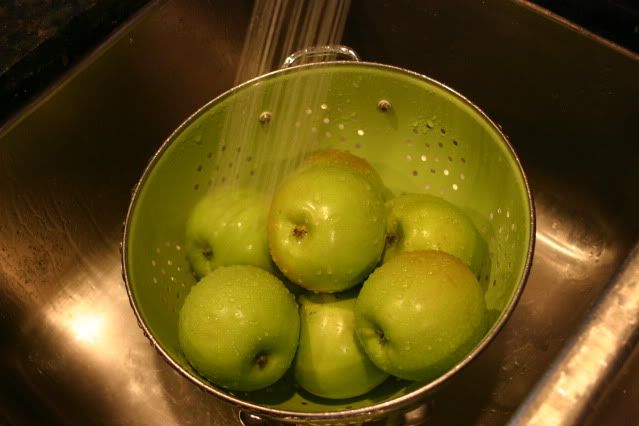 Step Three:
Assemble Ingredients:
Caramel, White Chocolate, and Granny Smith Apples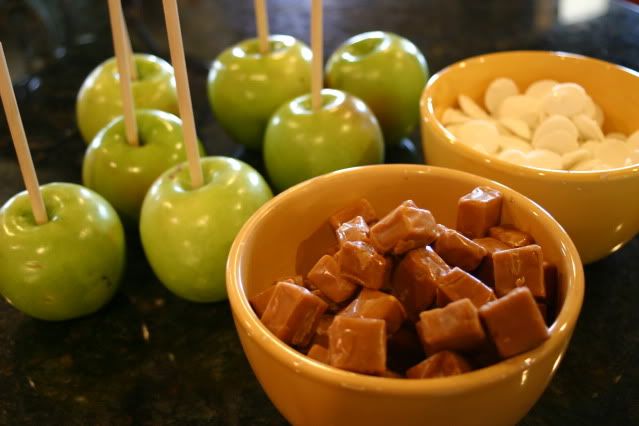 Step Four:
Dip Apples in melted caramel. Chill

Step Five:
Dip caramel apples in white chocolate
Sprinkle with sugar & cinnamon
Chill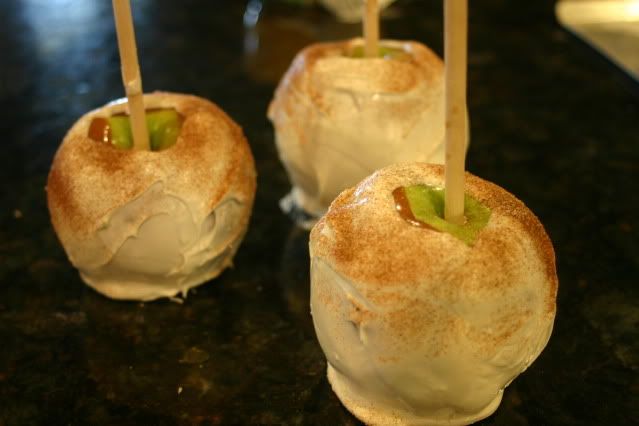 Step Six:
Enjoy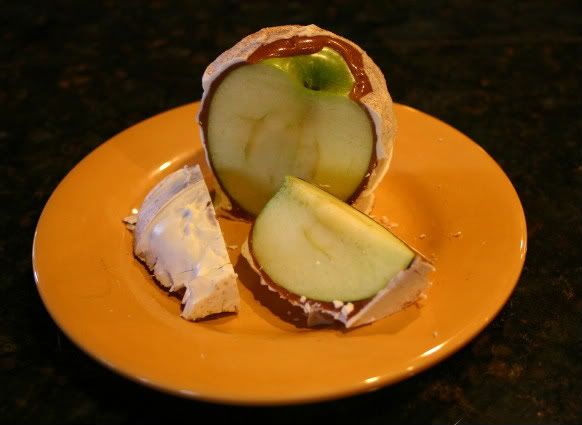 .....................Deeeeelish !
I am tellin' ya folks.....
.
I NAILED IT!!